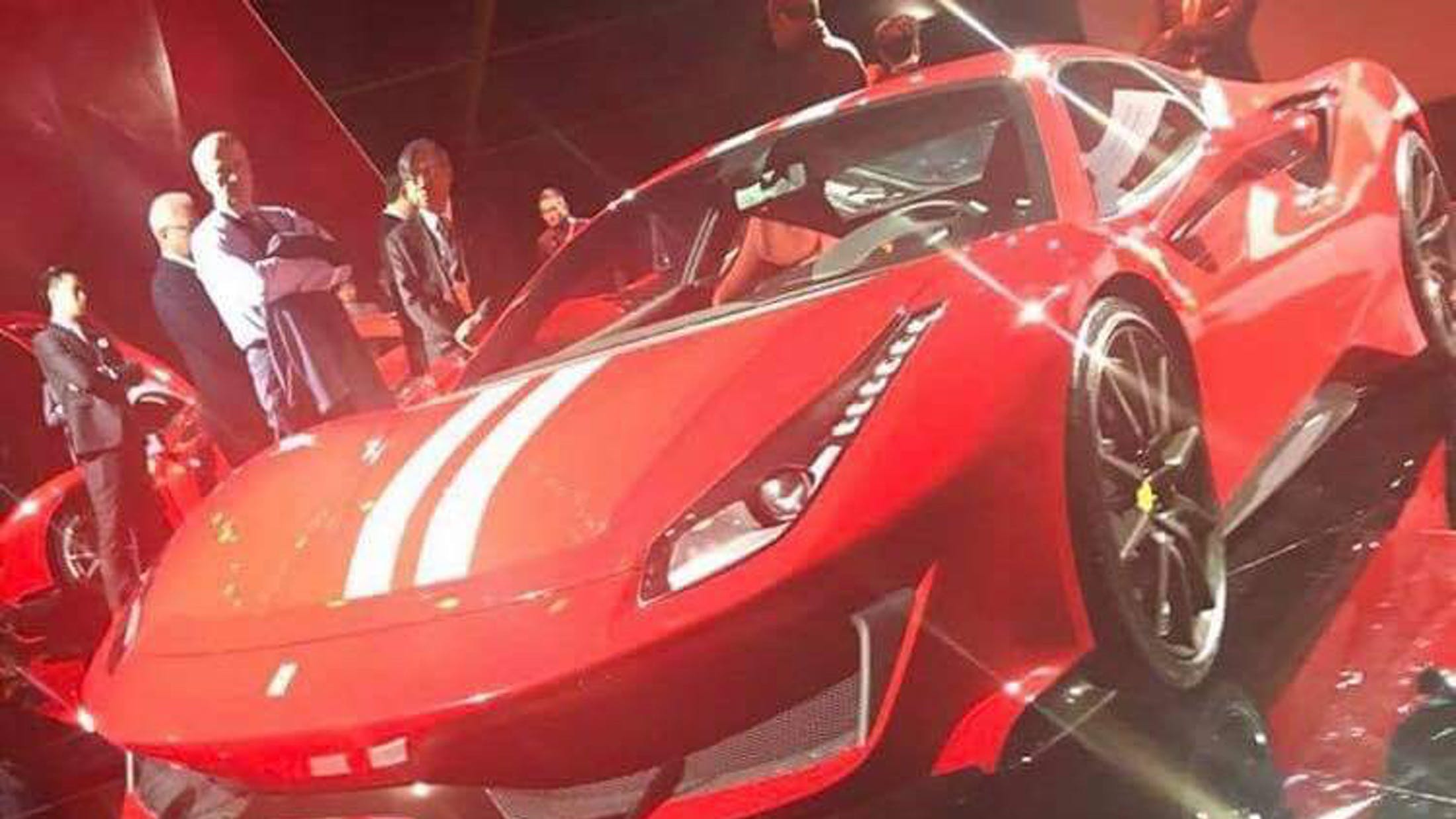 We saw a leaked shot of the new Ferrari 488 GTO last week and many people would obviously want to own one but as it turns out you cannot just walk in to a showroom and place an order.
This should not come as a surprise as Ferrari as well as various other top tier manufacturers have always focused on allocating their limited edition cars to the elite and loyal customers. So take a look at this image and see if you are fit enough to be considered as an eligible customer of the 488 'VS'.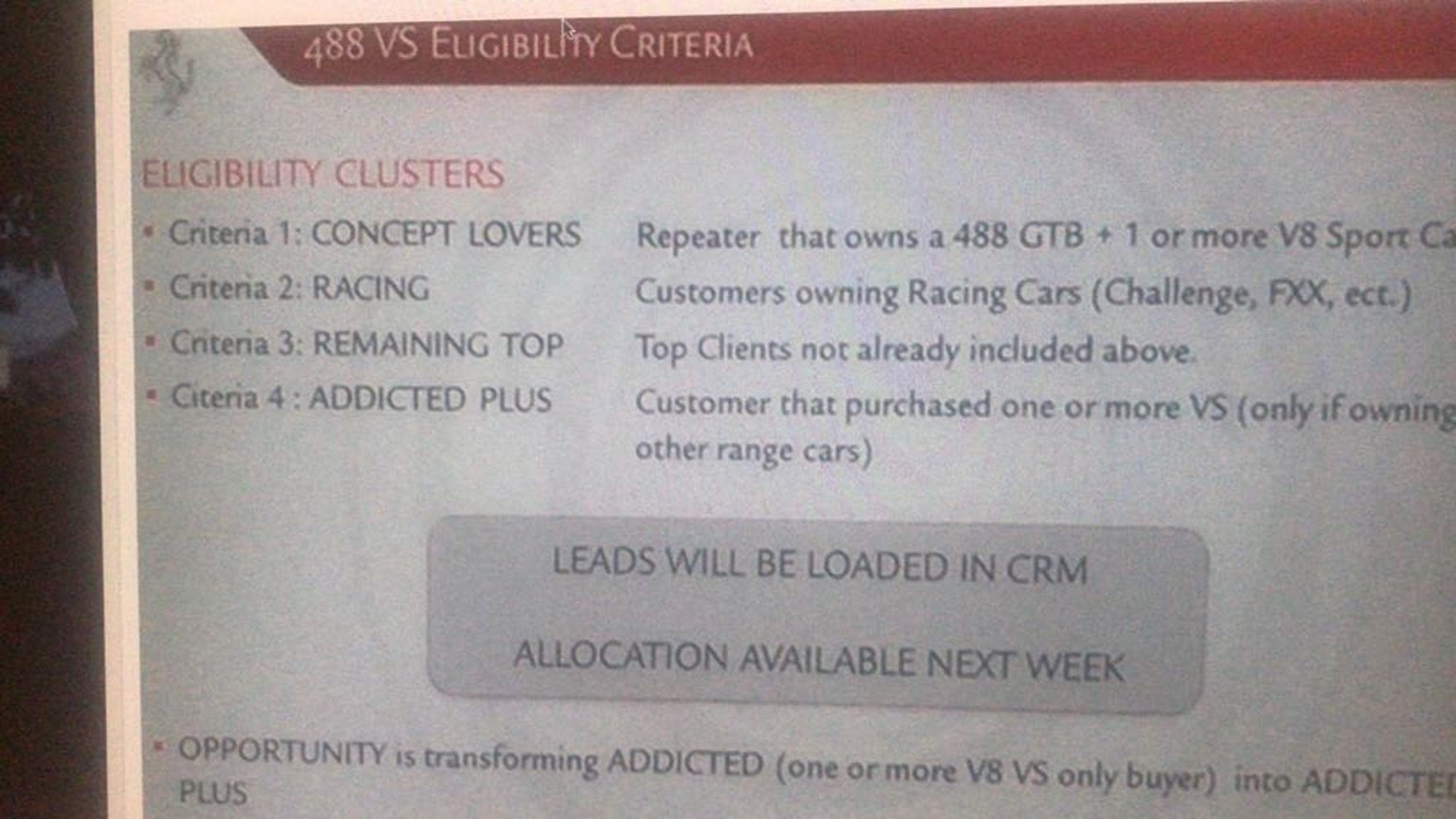 As you can see in the image above, Ferrari have created four criteria for allocation of this eagerly awaited supercar to the deserving individuals. So let's break it down then;
Criteria 1: If you have a 488 GTB and another V8 sports car, then you are good
Criteria 2: If you own a Ferrari XX racecar or a Challenge racecar then you are certainly good.
Criteria 3: If you are considered a 'Top Client' then you are also good
Criteria 4: This is for those individuals who purchased a previous special edition Ferrari's such as F12tdf you will get allocation.
If you are an owner of s 458 Speciale / Aperta, Scuderia, Challenge Stradale, 288 GTO or F40, you get promoted from the 'Addicted' to the 'Addicted Plus' category!