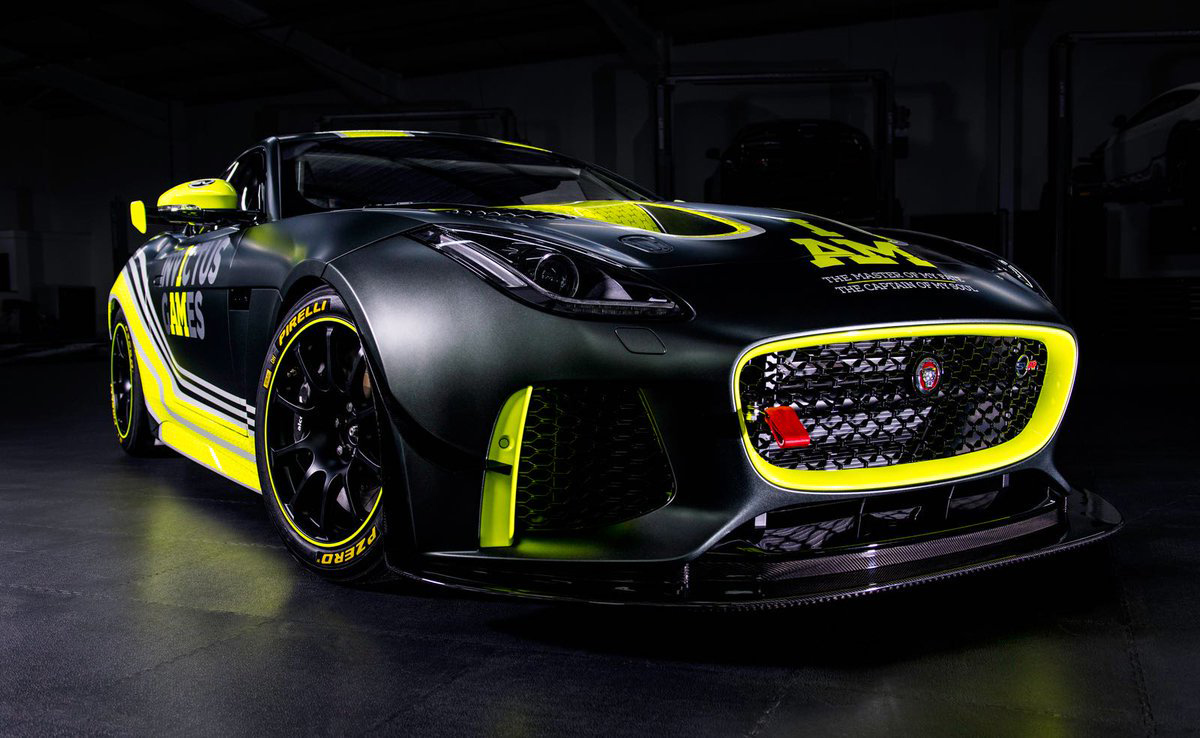 It has been quite some time since the British manufacturer hit the track with a production-based car but now that is changing with the introduction of the F-Type SVR GT4.
This particular car is the first customer-racing version built by JLR's Special Vehicle Operations (SVO) division to meet the strict GT4 regulations.
Wheels, tyres, brakes, suspension, transmission and even the engine have been refitted and tuned to comply for competition use. The all-wheel drive system has been removed for rear-drive only and the beastly 5.0-litre supercharged V8 will more than likely get a detune to meet the power regulations.
This particular F-Type GT4 was built for Invictus Games Racing which means the drivers will be injured military servicemen. The initial lineup includes JLR engineer and former paratrooper Basil Rawlinson, former RAF sergeant Ben Norfolk, and former marine-commando Paul Vice, a partial amputee who won seven medals (including two golds) in the 2016 Invictus Games.