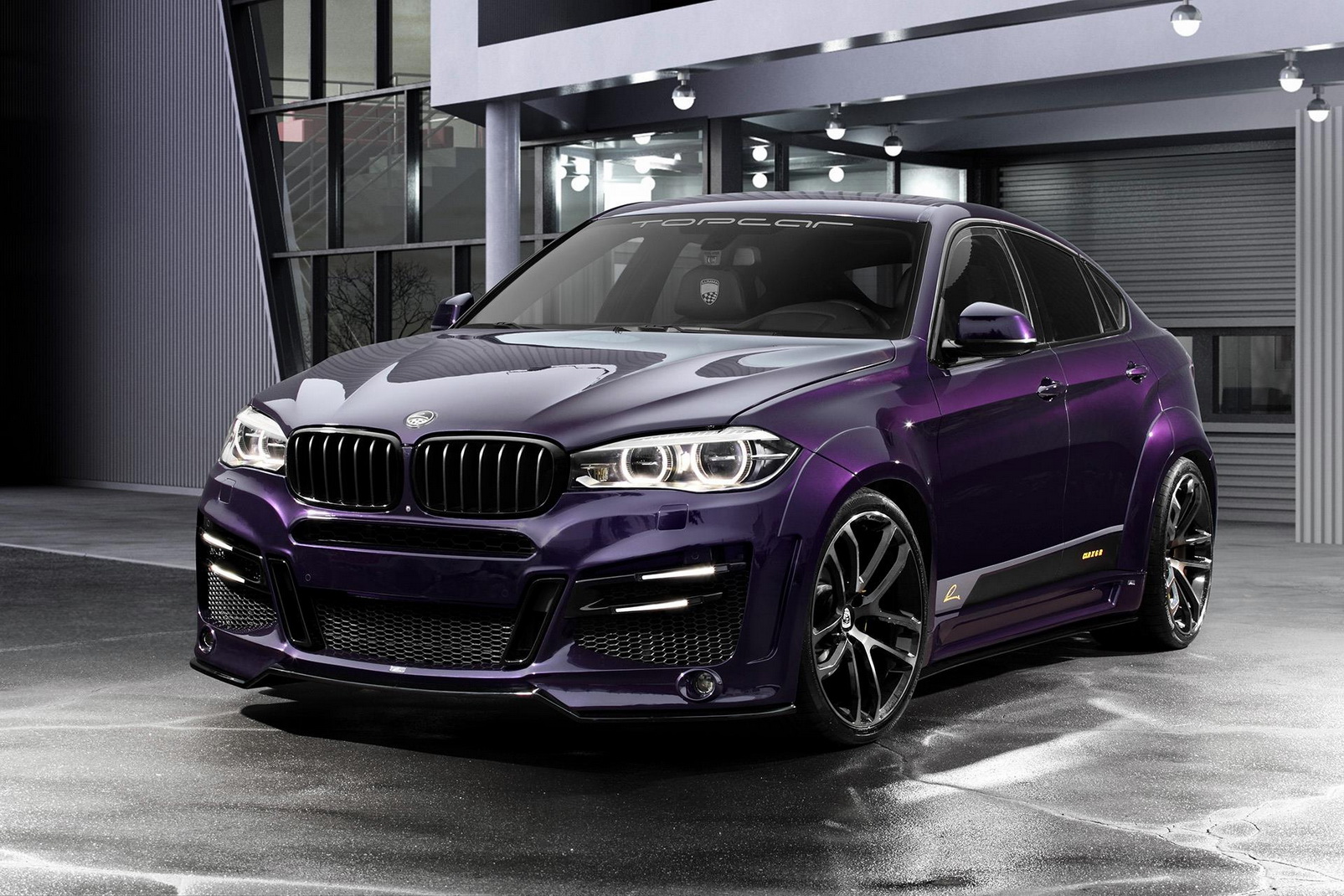 Russian tuner TopCar Design have been known to take already mean cars and give them even more fury than when they leave the factory.
This time they started with a BMW X6 (likely the M), fitted the entire Lumma Design body kit called the CLR X 6 R and then painted it in a deep, rich purple called Amethyst. The brake calipers were painted in yellow with some decals added to the machine for added contrast.
Other notable features include 22-inch double spoke wheels, a sports exhaust system and plenty Lumma Design badges all over the car.
Overall it actually works in my books but the colour may be a tad over the top. What do you think?