Anyone buying a car in today's market already knows that the price of a vehicle is the second largest expense most people will have in their lifetime, second only to buying a home. Even with that being said, can you imagine being able to buy a car worth as much as you may earn in an entire lifetime, or even twice or three times what you could earn between now and retirement at an average job?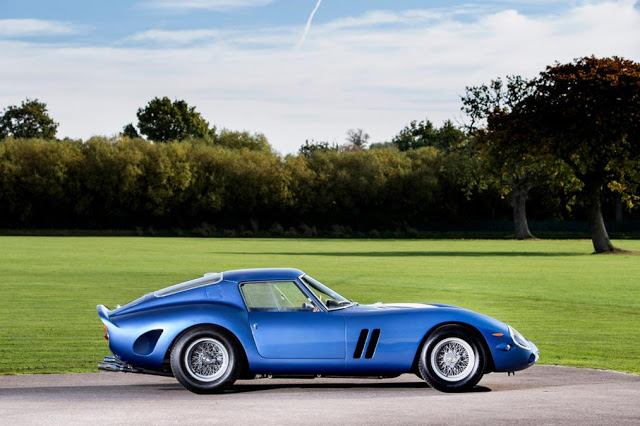 What most people are looking for is easy car credit, so that they can have transport to and from work or the occasional trip to the coast on holiday. Whether you have established credit or not, these are the cars dreams are made of and the most expensive sold at auction as of August 2017.
1. Ferrari 250 GTO Berlinetta – 1962
Auctioned by Bonham in 2014, this 1962 classic is the most expensive car to be sold ever at an auction. Costing the highest bidder £99,277,062 – a staggering price even for a piece of history like this. That's almost £1bn. Designed to contest the current FIA World Champions, there were only 39,250 ever manufactured.
2. Ferrari 335 Sport Scaglietti – 1957
This piece of automotive history was auctioned at Artcurial in Paris in 2016. While clearly nowhere near as costly as the Ferrari 250 GTO mentioned above, this model sold for £25,661,160 – still more than the average person makes in several lifetimes were it possible to live that long.
3. Mercedes-Benz W196 – 1954
Another amazing vehicle auctioned by Bonham at the Goodwood Festival of Speed in 2013, for a whopping £17.7million and well worth every pound of it to the person with enough cash to afford such a prize. Driven by Juan Manuel Fangio, 5-time champion Formula One driver, this car was sold in what is considered 'authentic condition,' meaning it has not been restored to mint.
4. Ferrari 290 MM – 1956
Auctioned in the NYC, NY in 2015 by RM Sotheby's Auctions, this car sold for $28,050,000. By today's rates, that would equate to £20,162,340 although at the time and at those rates, it was actually less than the £17.5million Benz mentioned above. Even so, the average earner could never aspire to earn a million pounds a year and if they could, it would take them 20+ years to pay the price of this car without factoring in living expenses. To the avid collector, it's a small price to pay.
5. Ferrari 275 GTB – 1967
Have you noticed a trend by this time? Rounding out in 5th position as the most expensive classic cars sold at auction, this makes four of the top five being designed and built by Ferrari. If anyone ever asks you what manufacturer sold the most expensive cars ever to be auctioned, you can assuredly say Ferrari. Sold at the Monterey auction for $27,500,000 in 2013, the Ferrari 275 GTB/4 NART Spider was prominently featured in The Thomas Crown Affair starring Steve McQueen and was one of only ten ever built.
With confidence, you can say that Ferrari holds the world record of most expensive cars ever to be sold at auction. Even though you may never be able to afford a vehicle of this calibre, it's fun to know a few bits of automobile history. For now, it's all you can handle to find a car loan within your budget but take heart. Easy car credit can be found; however, you might have to settle for something just a little less expensive.