Nissan XMotion
When you see the words "XMotion", you automatically assume that it's pronounced that way too – which almost makes it difficult to distinguish Nissan's newest SUV member from the other larger utility vehicles on the market. Nissan's XMotion is actually called the Cross-motion, the manufacturer has just used a new design language to allow enthusiasts a hint as to what its future range will offer. It's not exactly the most apparent thing – mostly because, well like everyone else, you probably read the name of Nissan's latest member as X-motion, not Cross-motion – but on the whole, it's not the most frustrating of changes, especially with such a serene interior structure. For any adventure-seeker and motor-head, Nissan's XMotion would be well and truly worth the investment.
2019 Ram 1500
Being the manufacturer of the world's strongest pick-up truck has got to be one of toughest acts to follow, but lo and behold, the 2019 Ram 1500 has changed the perception of decent 4×4 vehicles in the automotive world, earning itself one of the highest scores at the Motor Show in Detroit. In all honesty though, Chevrolet's Silverado came close to winning the title of third place at the Detroit Motor Show, but that just wasn't enough to take the score – there's nothing an eager adventure-seeker appreciates more than a cosy pick-up packed full of clever tech and gadgets, which is probably why the Ram 1500 was awarded one place above Chevrolet!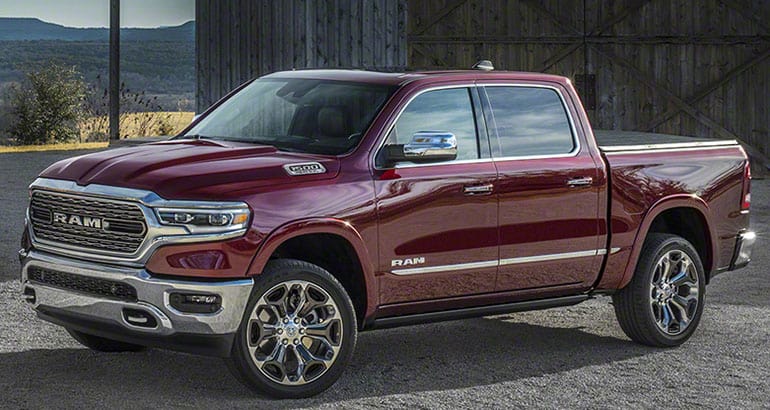 2019 Chevrolet Silverado
Chevrolet's next-generation Silverado has seen vast fluid design and aerodynamic enhancements to help improve its efficiency on the road, and of course, to allow it an unmistakable presence. With more than a century of design know-how put into the production of the next-generation Silverado, it's no wonder Chevrolet wanted to flaunt its proud result of hard-work and dedication. So, what's different about Chevy's Silverado pick-up? It's solely down to the fact that, unlike its predecessors, the next-generation Chevrolet Silverado has undergone incredible, and clearly noticeable changes. Chevrolet is a manufacturer that acknowledged the request for a dependable, long-lasting pick-up truck that is capable of making life that little bit easier – and they acted on it, as usual! All that hard-work, time and dedication eventually paid off then. 
Infiniti Q Inspiration
And lastly but by no means least, the Infiniti Q Inspiration has undoubtedly made the short list for the top cars on show at the Detroit Motor Show of 2018. It seems a little too good to be true when you see the Q Inspiration on show, but look closely and you will see that it's simply the style of car that most of us have been dreaming of for centuries – just freakishly futuristic, that's all. It might take some time to get used to, but Infiniti's Q Inspiration is set to hit the market in 2018, and by then it could possibly appeal to everyone you know. Aside all of that, if 2018 has brought the Q Inspiration to the market, imagine what the years ahead will bring to us!
Tony Madden from Trade Price Cars said, 'The vehicles on display at this show are breath taking, the future is looking bright for the automotive world and we can't wait to sell some of these cars!'