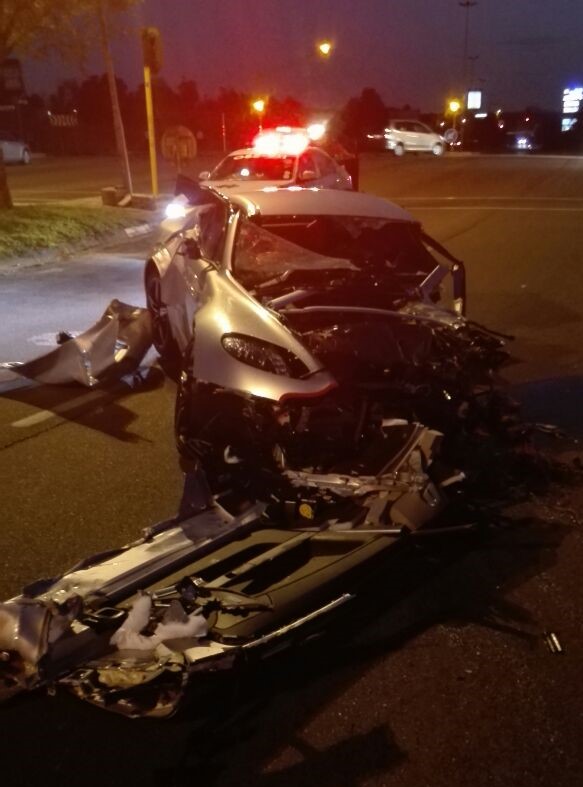 Images showing a severely damaged Aston Martin Vantage in Sunninghill, Johannesburg come from Netcare911 and according to their Tweet the sports car collided with a tree on Maxwell Drive
The tweet confirmed that two people (likely both occupants) were injured with one of them being serious. Judging by the damage to the car including a seat being ripped clean from the cockpit, this incident happened at a rather high speed.
The incident happened late last night so let's hope the condition of the individual seriously injured has been stablized.
Everyone drive safe and respect powerful cars please!