As we all are witnessing, the gaming world, including poker, is fast changing, and so is the case of SUVs in the auto industry. To at least stay put, if not to march ahead, in the ever-evolving car market, Ford has unveiled its first crossover under the performance bracket in early January 2018, ahead of the Detroit Auto Show. The brand-new Edge ST, aimed at consolidating foothold in the midsize crossover bracket, is expected to be available by this summer. The new ST variant comes as a replacement for the Edge Sport, with upgraded power, a new look, technology and equipment.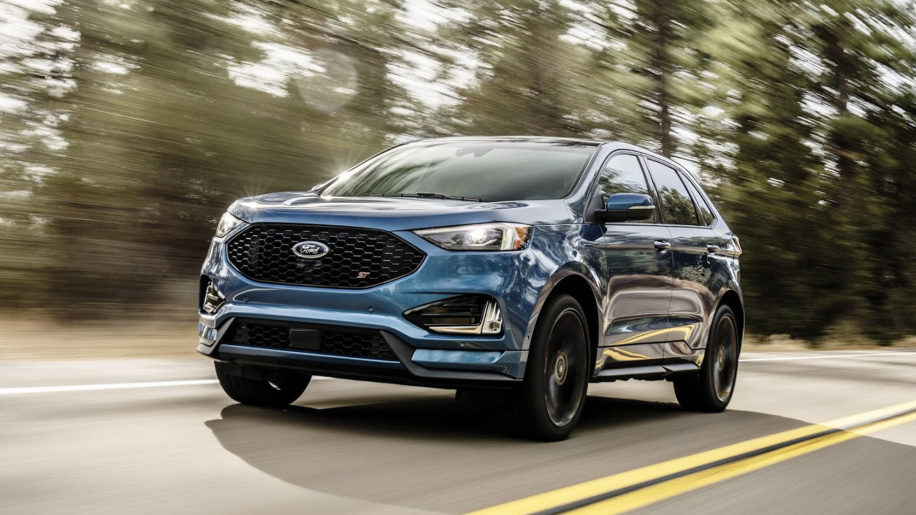 The new ST variant is a "Power Up poker" version of the current Edge. According to Ford, the top-of-the-line 2.7-liter EcoBoost® V6 will generate an impressive 335-hp and 380 foot-pounds of torque. The performance improvement is significant as the power and torque have been improved by 20 hp and 30 foot-pounds, respectively, from the 2017 twin-turbo 2.7L EcoBoost® engine. Both the exterior and interior have been updated to the latest standards. Starting from the widening of a front grille, other cosmetic changes include a majestic hood, new LED headlights and LED taillamps, a redesigned center console with a new rotary gear shifter, seats with the ST badge, muscular bumpers, 21-inch wheels and a dual-exhaust opening, giving the vehicle a sporty look.
The vehicle also has technological and equipment upgrades. The Edge ST comes mated with an eight-speed automatic transmission, as well as a standard AWD system, paddle shifters, adaptive cruise control with stop-and-go and lane centering, and a Sport Mode offering sharper responses. The suspension setup has also undergone considerable changes, including new wheels, refined dampers and upgraded springs. Connectivity options include Apple CarPlay, Android Auto, Amazon Alexa and a 4G Wi-Fi hotspot.
The vehicle features a premium 12-speaker B&O Play audio system. Many safety and stability features have been added as well. These include the Evasive Steering Assist facility in case of an imminent impact, a collision warning system with automatic braking assist, post-collision breaking support, blind-spot monitoring with a pedestrian warning and lane-keeping assist. Overall, this vehicle has been designed with keeping the driving enthusiasts in mind, just like how Texas Hold 'Em has been developed for poker enthusiasts.
The specs and features are nothing short of awesome. But its popularity will depend much on the price bracket in which it will be introduced. With comparable specs and performance levels, there are already established rivals in the market. Its main rivals will include the 2017 Jeep Grand Cherokee Trailhawk V8, which generates 360-hp, the 2017 BMW X3 xDrive35i, which generates 300-hp, the 2017 Volvo XC60 T6 Dynamic, which generates 302-hp, the 2017 Jaguar F-PACE 35t, which generates 340-hp and the ever-dependable 2017 Mercedes-Benz AMG GLA 45, which generates 375-hp. Thus, even though the Ford Edge ST has strong credentials, it needs to be priced competitively to gain a real "edge" in the market.