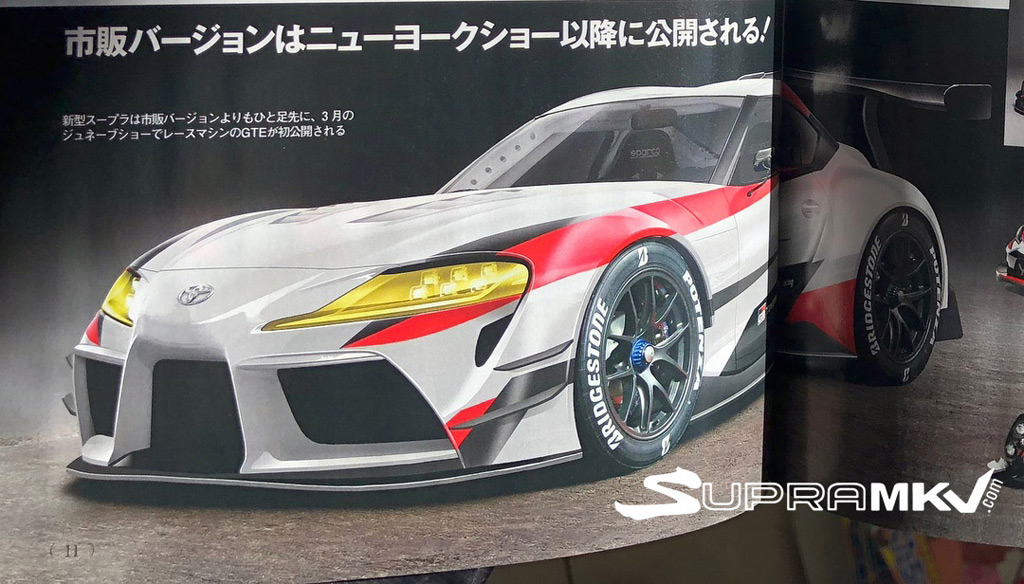 It seems like a Japanese magazine called Best Car has leaked a concept previewing photo of the highly-anticipated fifth-gen Toyota Supra.
Scans taken from the magazine have been posted to the Supra MKV forum and show a design very similar to what we saw in the teaser just two days ago. Take a look at the design of the rear wing and will notice the similarities immediately especially the support struts.
Everyone is getting pretty tired of Toyota showing us concepts of the new Supra but this time we should see the body of the production model due in showrooms late this year or early next.