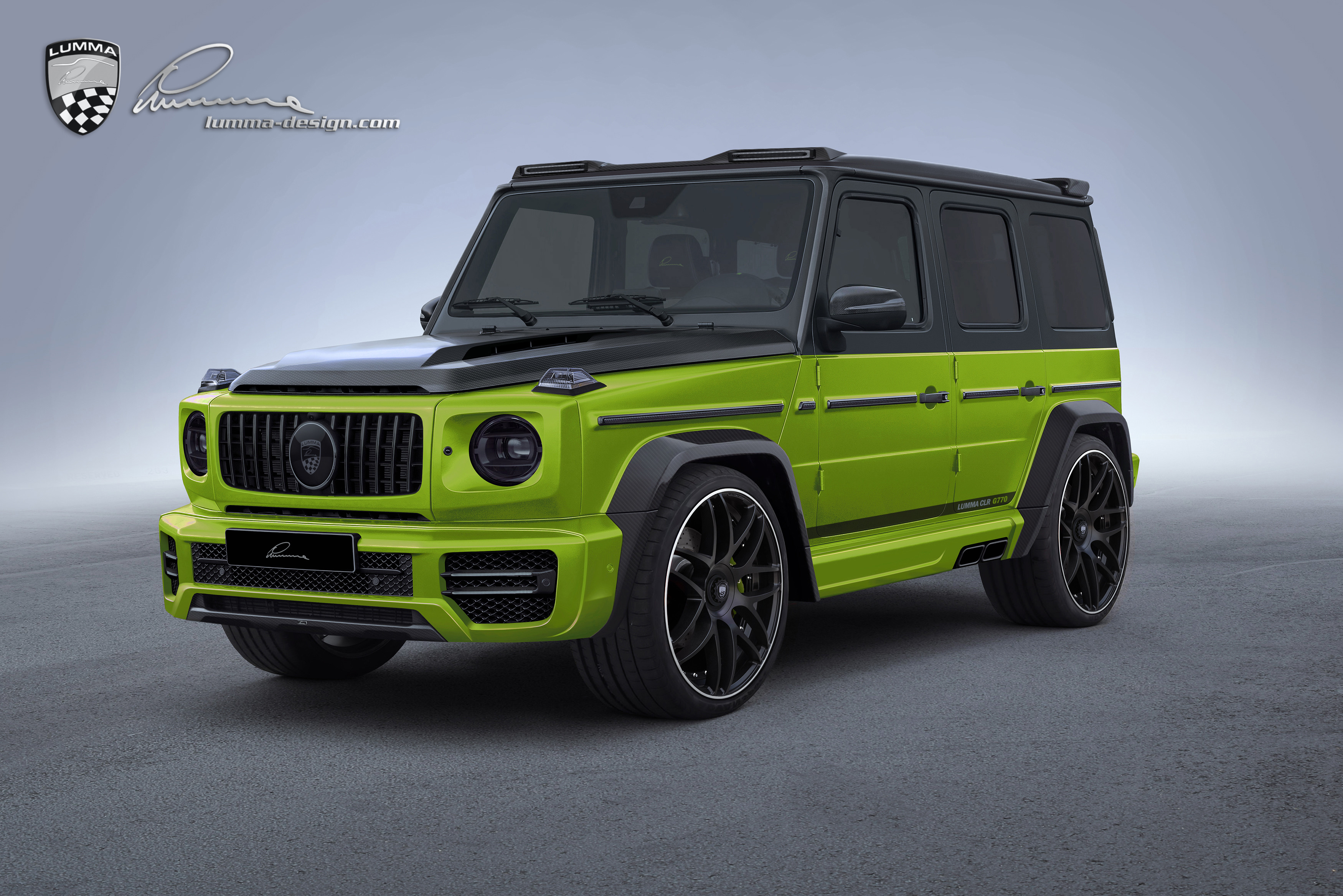 As we all know, there is a new G-Class starting to roam the streets around the world which mean tuners are sharpening their tools, design skills and renders of their take on the new G Wagon.
Lumma Design have got ahead of the pack with their offering called the CLR G770 and as you can see it transforms the bulky beast into something even bulkier and beastlier.
The name suggests they want the 585 hp output to be pumped up to 770 horses and like all their body kits, can be installed on any of the model variations.
Unmistakably, the fenders are much wider than on the standard car. At the front, they add 40mm to each side, while the back ones grow by 80mm. These flares are made from carbon, just like the vented hood, the front bumper spoiler, side skirts and rear diffuser.
Crazy stuff is also happening in the color department, as a black top can be paired with either red or acid green on the bottom and this carries on into the interior with lots of carbon and Alcantara options available.