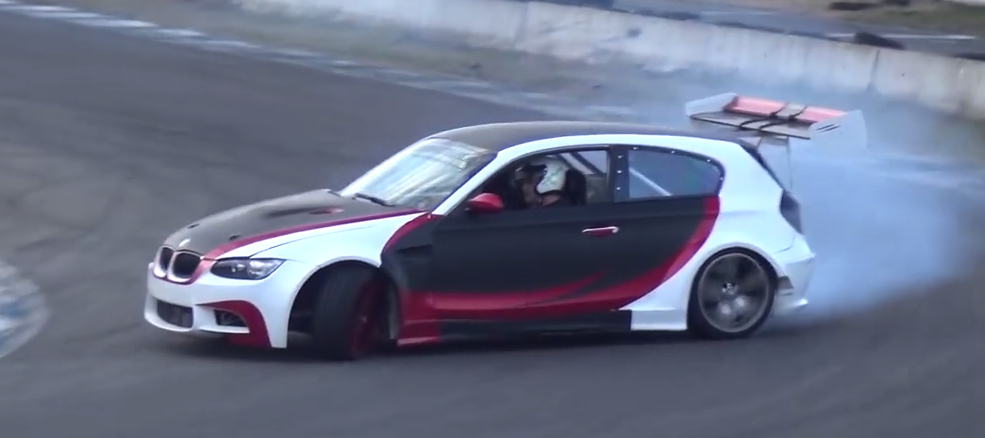 Most rear-wheel drive cars can easily be converted into proper drifting machines and the BMW 1 Series is most certainly one of those.
As you can see it packs the front end from the magical E92 M3 as well as wide fenders, a new hood, different bumpers, a huge rear wing and a wrap.
Where there was once a four or six cylinder engine now sits a beastly LS3 V8 from General Motors packing 530 horsepower.
As you can see this is more than enough to get the little Bimmer very sideways!