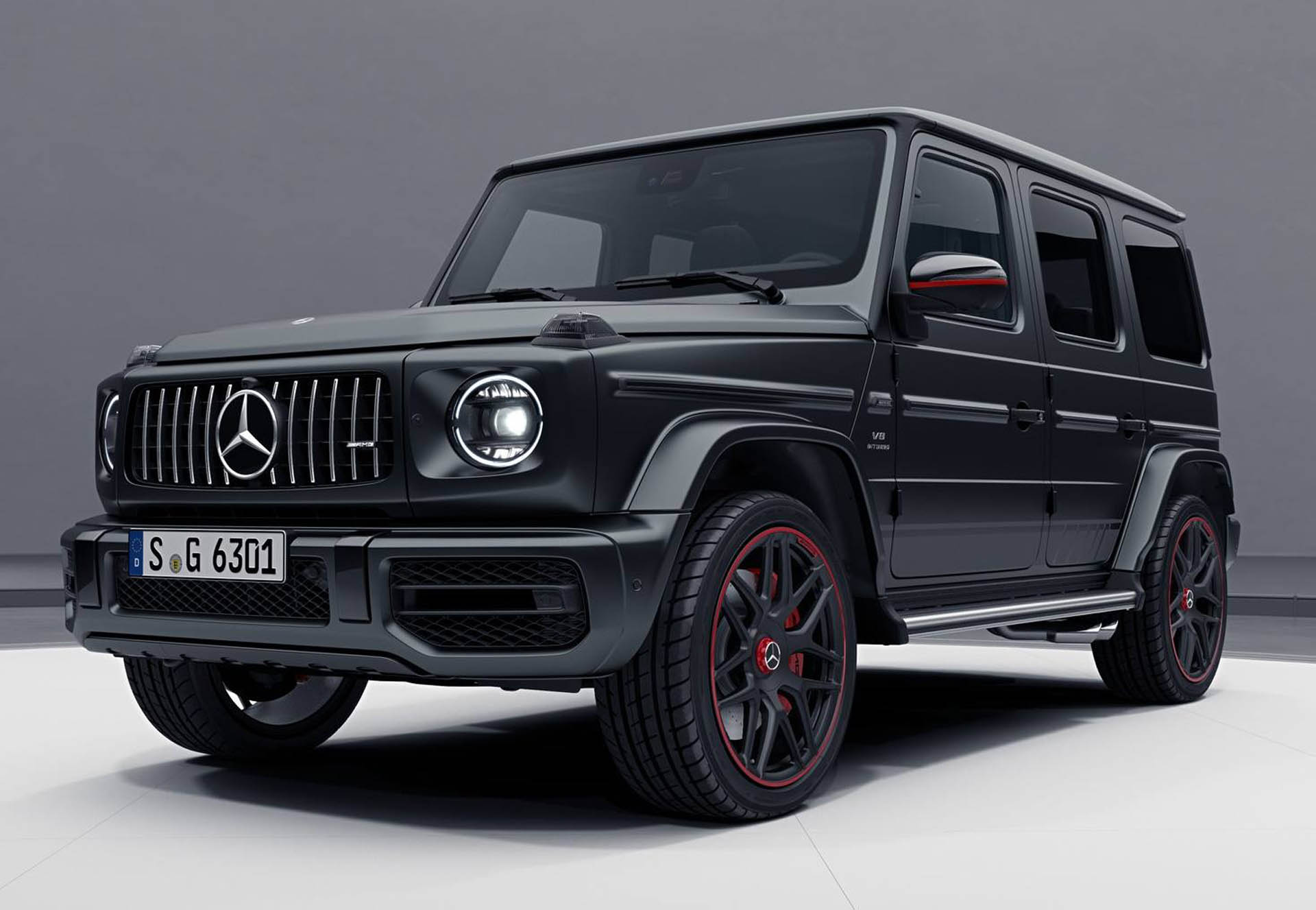 So you saw the new Mercedes-AMG G63 recently and you were about to place your order? Well if you order yours within the first year of production, you could (as with other new Merc's) get the Edition 1.
As you can see, it is all done up (inside and out) in black with red accents which immediately give off a sinister look. The matte black paint job with dark grey graphics suits the huge 22-inch blacked out rims to a tee. These wheels are distinguished by red rims, hubs, and brake calipers.
The black and red appearance continues inside too, with red-stitched black leather seats, red bolsters, and red-tinted carbon trim.
Even if you do get the Edition 1, you will still get a 577 horspower twin-turbo V8 under the bonnet.