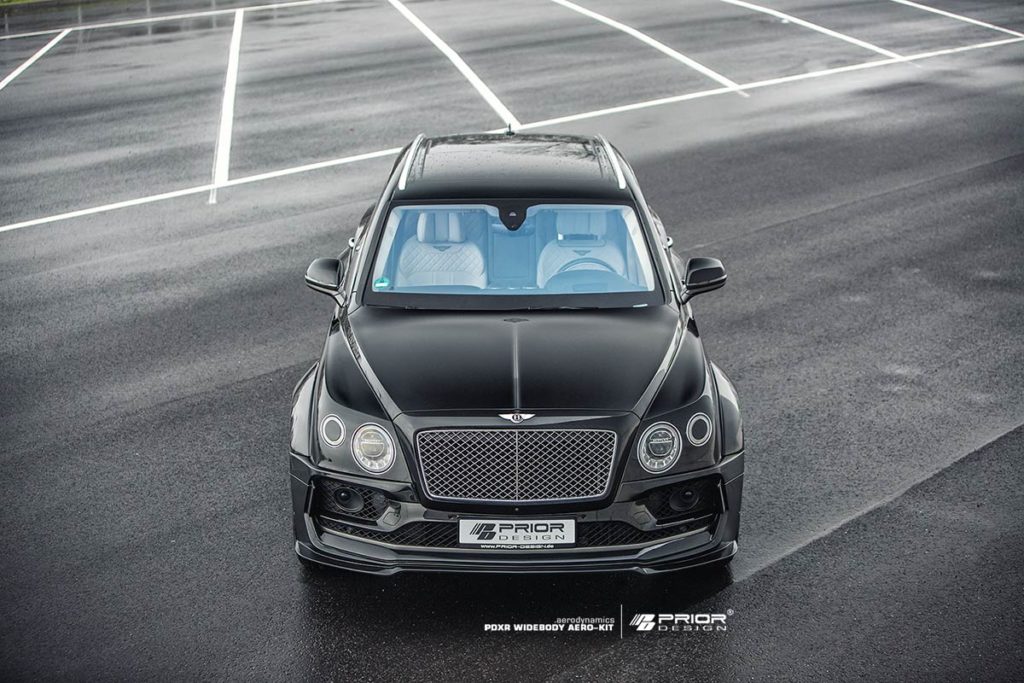 We have seen the likes of Startech, Lumma, Mansory and Wheelsandmore more giving us their take on the Bentley Bentayga but Prior Design have now come to the party with a widebody offering.
It is called the PDXR Widebody Aero-Kit and as you can see it transforms the British brute into a bold statement.
Although the car looks very different, the kit is actually made up of just three sets of components. The front splitter, rear diffuser and the widening front and rear arches. Since the SUV is a bulky thing, this kit actually compliments it very well.
Upon request, Prior Design can also hook you up with a custom interior treatment, sport exhaust systems, suspension kits, and of course suitable wheels for your widened SUV.