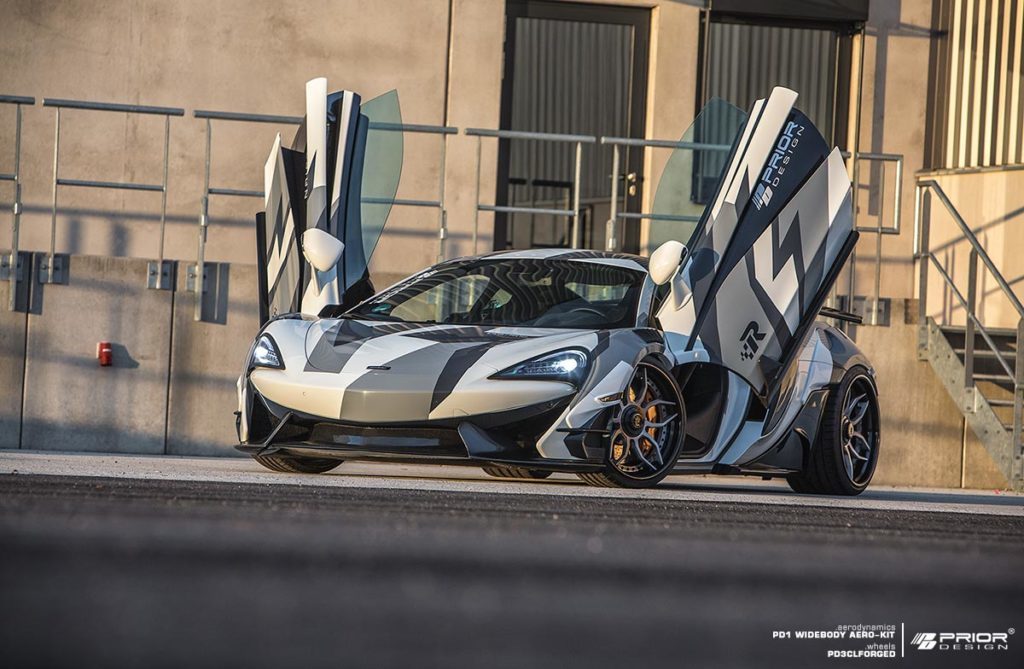 Prior Design have already shared a fairly angry but more subtle aero kit for the so-called baby McLaren but now they have come out with a full widebody transformation which commands absolute attention.
The kit includes a new front bumper, fender extensions, side skirts, side blades, rear diffuser, and rear wing which are all made from the magic that is carbon fiber. Unfortunately for the demo vehicle as you see in these pics (insert camo joke you cannot see anything here) is wrapped in urban camo-style livery which is really past it's sell by date now.
To complete the transformation, Prior Design fitted it with a set of forged modular alloys that are offered in sizes ranging from 18 to 23 inches.
The tuner did not mention anything regarding the performance so if it is still stock you can expect the twin-turbo 3.8-litre V8 to push out 562 horses.