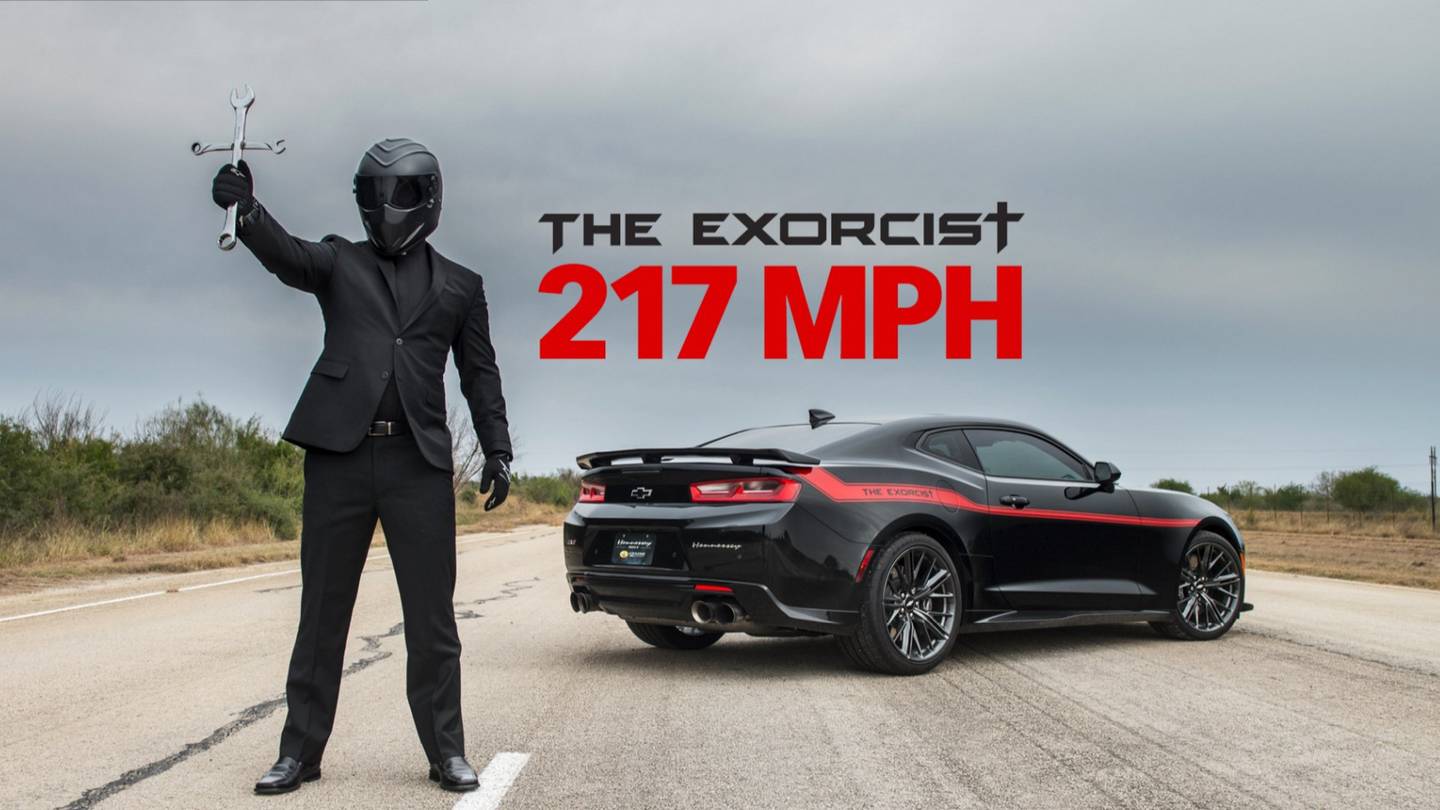 We reported on the Hennessey Exorcist Camaro last year and now we get some footage of the mental creation flat out.
What if your friend just went and bought a 840 hp Dodge Demon and now they can beat your Camaro ZL1? Well it's quite simple really because all you need to do is pay Hennessey Performance a visit and your Camaro will turn into a 1000 hp monster called the Exorcist.
Hennessey turned up the heat using a bigger supercharger, high-flow air induction, long-tube stainless steel headers, some new internals like a camshaft upgrade, and an engine tune designed by Hennessey. The result is a dyno-proven 959 horsepower and 1,300 Nm torque at the wheels with what Hennessey claims to be 1,000 horsepower and 1,350 Nm of torque at the crank.