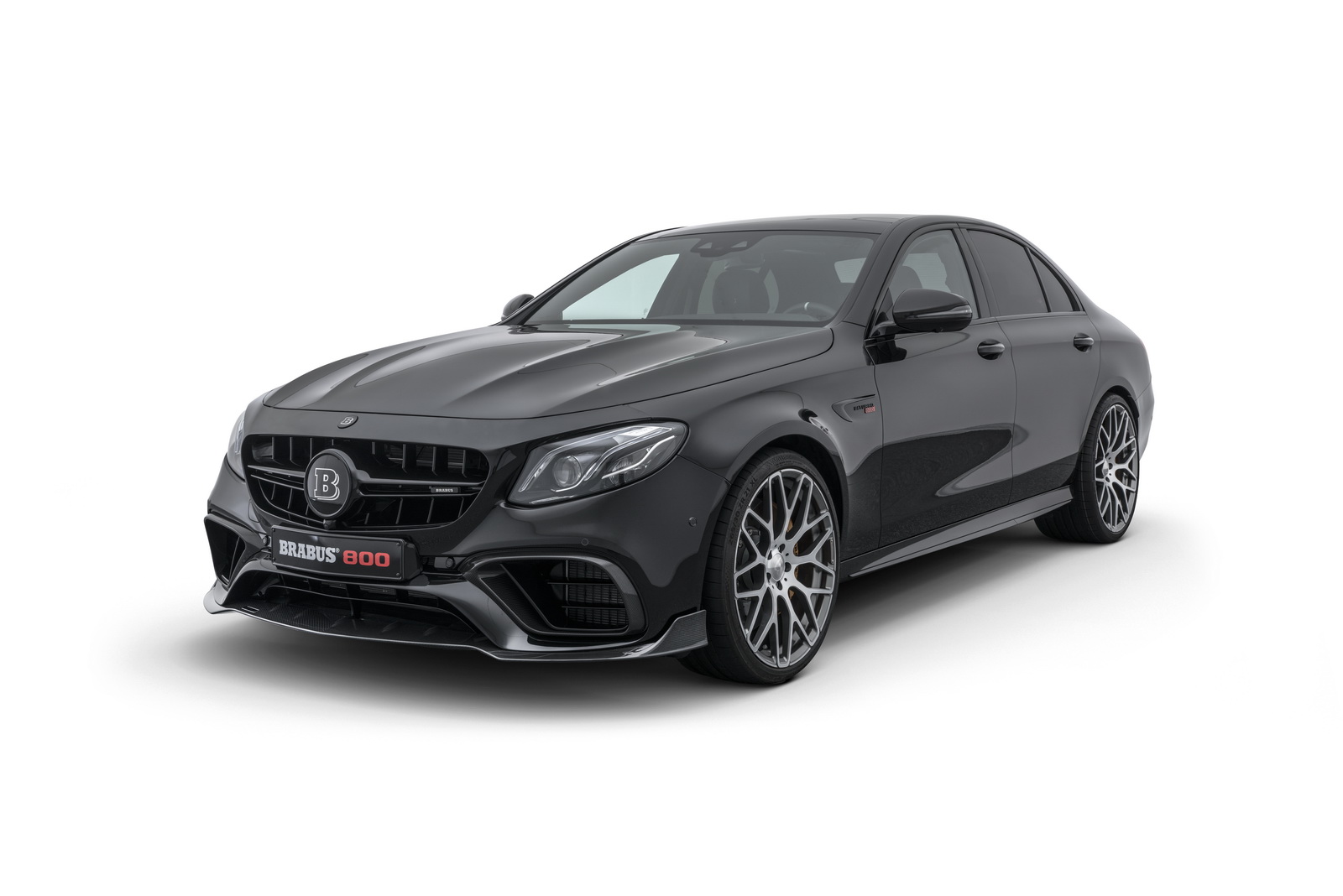 We know what BRABUS are capable of and we have heard just how ridiculously fast the new Mercedes-AMG E63 S and now they have come together with the result being called the BRABUS 800.
Being a BRABUS tune, the numbers are obviously staggering so with 789 bhp (800 hp / 588 kW) and peak torque of 1,000 Nm, this super sedan has been turned into a supercar.
How have they achieved this tyre destroying numbers? To start with, you get two reconfigured BRABUS high-performance turbochargers which generate a maximum boost pressure of 1.6 bar. The development included calibration and endurance tests on state-of-the-art stationary engine test benches as well as extensive testing on the racetrack and in traffic.
The new performance figures are right up there too. The BRABUS 800 takes just 3.0 seconds to hit 100 km/h and it will run to a limited top speed of 300 km/h. Being a BRABUS, the exhaust system will undoubtedly make it much louder thanks to the stainless sport exhaust with ceramics-coated tailpipe. Thankfully this BRABUS is also given a "coming home" mode so you do not annoy your neighbors that much.
Want it to look more BRABUS? That is no problem with their carbon fibre body work components installed on the beast.
BRABUS backs this new performance upgrade with the exemplary three-year, 100,000-kilometer / 62,000-mile BRABUS Tuning Warranty®
The BRABUS 800 can be ordered as a complete car, sedan or wagon. Upon customer request, BRABUS converts any current Mercedes E 63 4MATIC+ to this performance level either all at once or in stages.
This beastly creation will make it's debut at the Geneva Motor Show.