Bitcoin has introduced the world to the blockchain. The popularity and value of cryptocurrency have increased. It, therefore, comes to no surprise that the automotive industry and cryptocurrency market would eventually merge.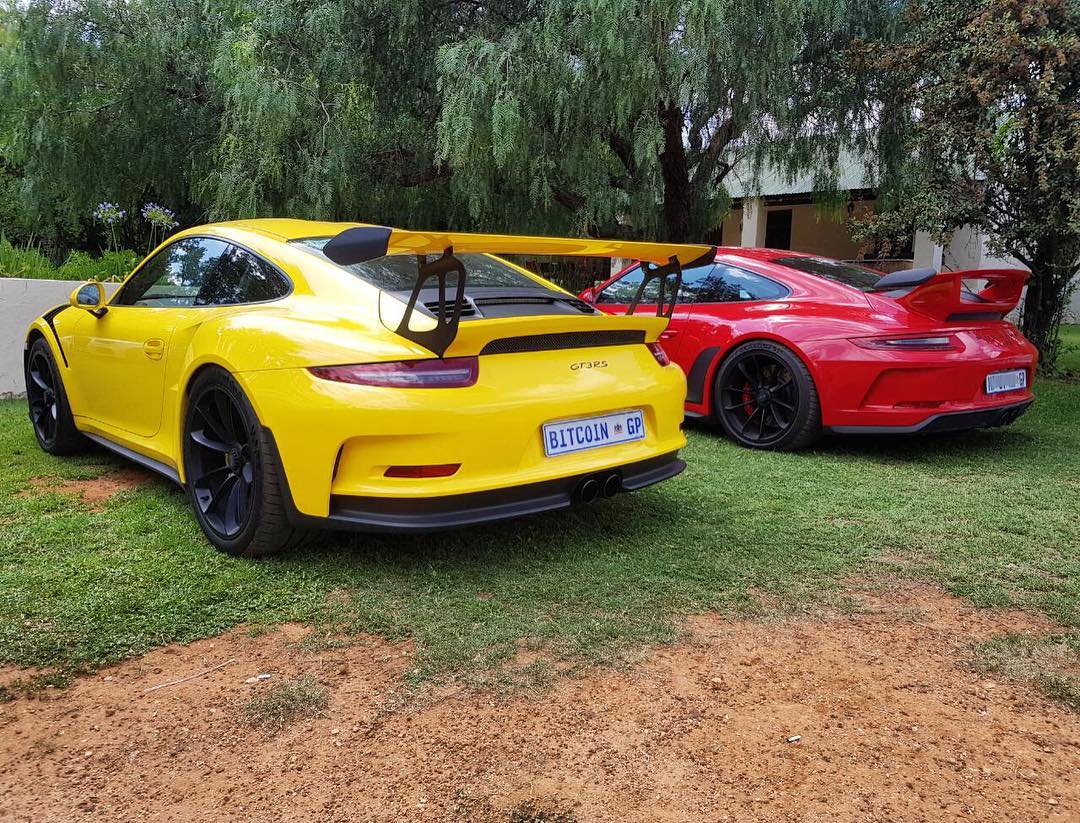 If you've been struggling to identify the benefits of investing in cryptocurrency when you buy Bitcoin or altcoins, here's one way to take advantage of the Bitcoin price make the most of your Bitcoin trading profits.
Bitcoin is putting an end to the centralized system of fiat financial institutions.
One of many results?
Vehicle transactions with zero restrictions.
Since the dwindle of Bitcoin prices, as indicated within the cryptocurrency market, the underlying technology of Bitcoin, Ethereum, Ripple and other cryptocurrencies, have started to weave its way through to vehicle markets across the globe. For example, car brand, Porsche, is already en-route to partnering up with start-up, XAIN, to test blockchain application technologies for their cars.
Cryptocurrency is built on a blockchain network secured by a system called 'cryptography'. Bitcoin uses cryptography to provide security and verify network transactions. This ultimately means that Bitcoin buyers can enhance their personal wealth without third-party restriction. This is what makes blockchain applications decentralized. Having a decentralized financial system allows a diversity of global markets to pass data between parties without fear of scams.
In correlation with the revolution to shift from fiat money to cryptocurrency, autonomous cars are rapidly emerging to disrupt the automotive industry's combustion engine market.
But, how exactly would the car industry benefit from the cryptocurrency blockchain?
Cryptocurrency has unlocked the door to Blockchain technology and in turn, unfolded new avenues to improve vehicle technology for the benefit of road users.
Just like an electric supercar, blockchain technology is so advanced that it will change the way data is used and distributed on a global scale. Imagine the data of each car was included on the blockchain:
Vehicle data would be able to extend past car ownership and service history records. Data on road conditions and traffic reports could also be uploaded, aggregated, analyzed and be made available to other cars on the road. This makes cryptocurrency's blockchain perfect for the future of autonomous and hybrid cars.
With car markets entering the blockchain network, car buyers can take advantage of the benefits of crypto coin transactions.
The world's largest digital asset, Bitcoin, has streamlined the process of buying and selling second-hand cars.
With many people trading Bitcoin to improve their cryptocurrency return on investment, Bitcoin is being transformed into an alternative payment method to cash and credit or debit cards. In turn, many businesses are trying to catch up with the mass renovation of digital technology. Particular countries, such as India, are therefore placing their headlights on Bitcoin transactions for consumers buying and selling second-hand cars.
The benefits of automobile markets accepting Bitcoin as a form of transaction include:
Lower transaction fees
Zero chargebacks
No scam or fraud risks
Faster payment
Easily convert BTC tokens into the local fiat currency
No unanticipated price changes
Car buyers will pay the same value for a car
Using Bitcoin Loophole as a means of trading cryptocurrency has seen many investors experience a surge in their cryptocurrency values. Bitcoin Loophole trading platform has expanded its services to a global scale. The platform provides services that make virtual currency solid, affordable, safe and seamless to use.