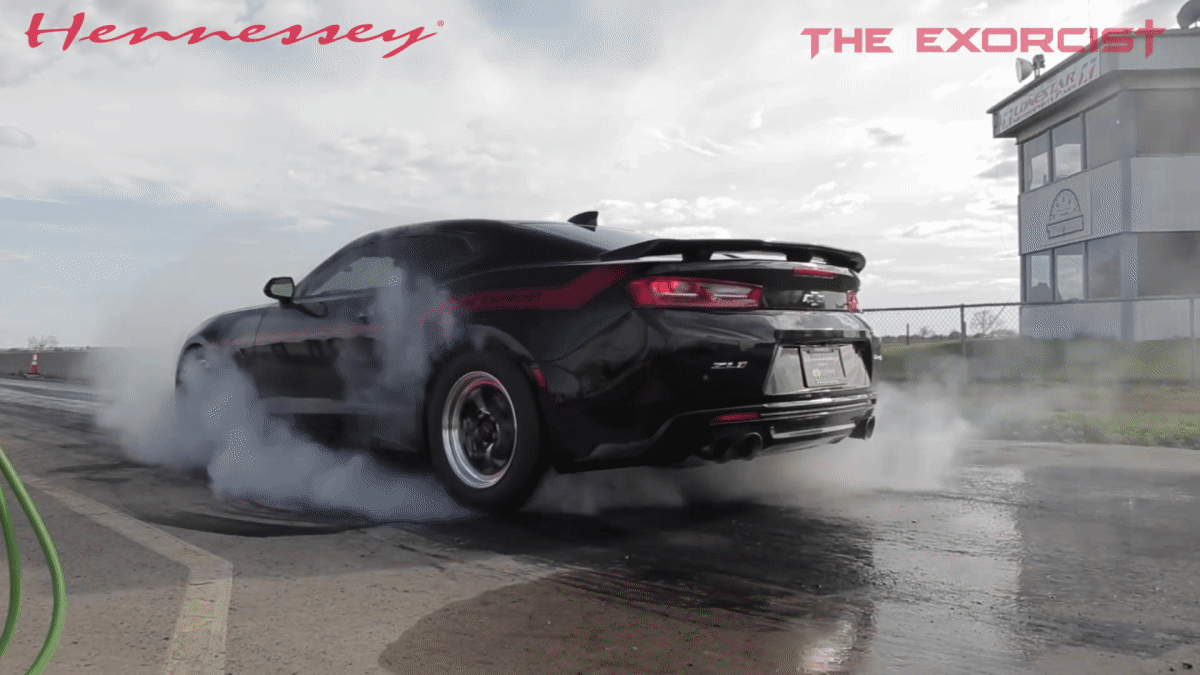 The Dodge Demon had not even hit the scene yet and Hennessey was working on their Chevrolet Camaro ZL1 package called 'The Exorcist' and now they have confirmed it is a Demon beater.
Thanks to the tinkering of Hennessey Performance, the extreme Camaro pumps out an astonishing 1,014 hp and 1,197 Nm of torque.
During a recent quarter mile sprint, The Exorcist achieved a time of 9.57 seconds at 236 km/h which means it has outdone the Demon's time of 9.65 seconds.
0 to 96 km/h (60 mph) happens in a lightning 2.1 seconds (0.2 seconds quicker than the Demon) and 0 to 160 km/h (100 mph) came by in just 4.7 seconds (5.1 for the Demon).
They are both immensely fast but which would you rather have a go in?