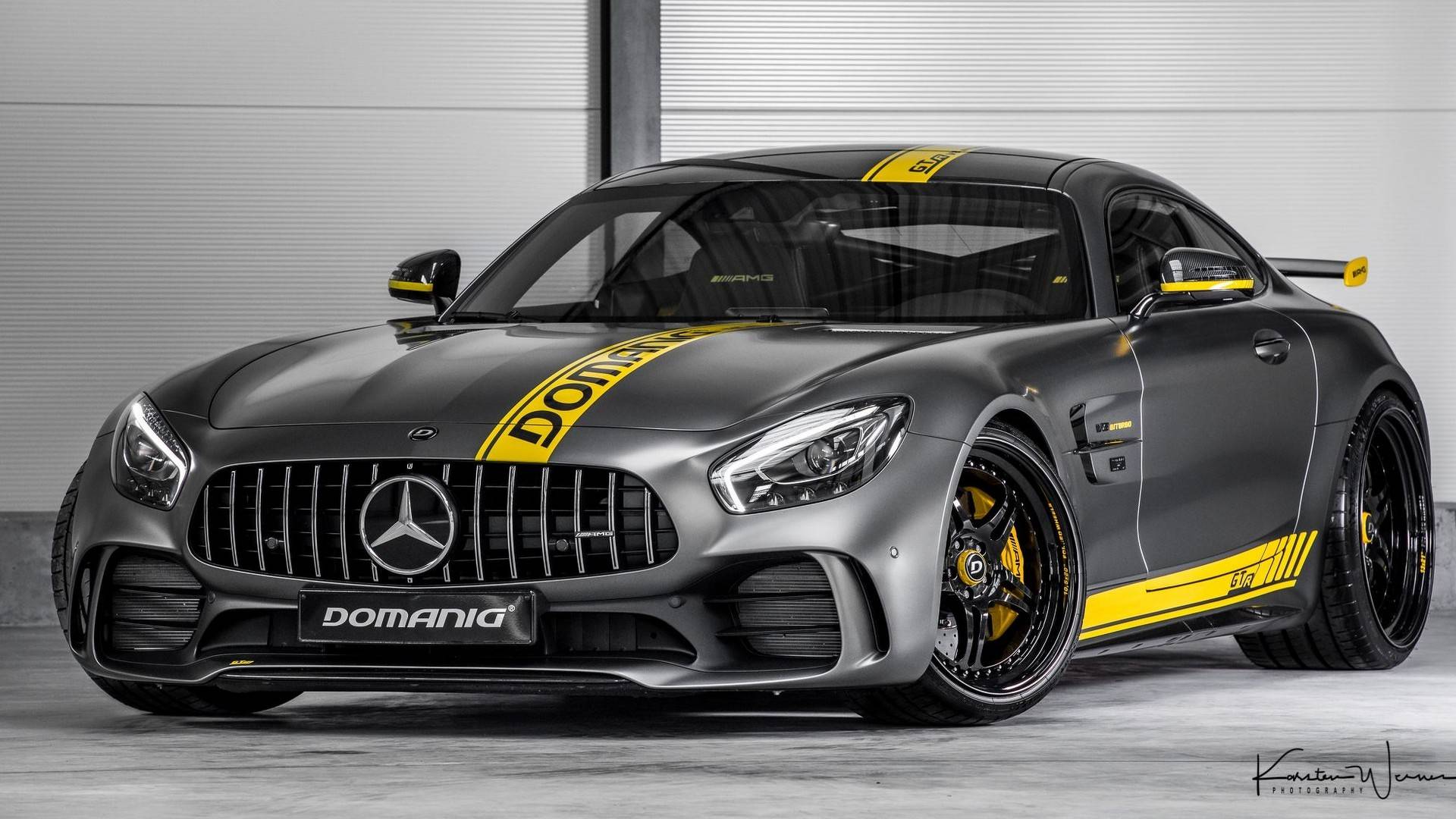 Last week we got confirmation from AMG that they will be making the fabled AMG GT Black Series but only in 2020. For those who can't wait, we suggest you head out and buy the current range topper the GT R and then send it to Domanig Autodesign for a little 'help'.
By 'help' we mean a set of larger turbochargers for the 4.0-litre V8 followed by a fiddled with exhaust system. Then they created a new sports air filter, while an extra radiator had to be installed as well.
As a results of this, the eight-cylinder power plant now pushes out a menacing 769 horsepower (573 kW) and 960 Nm of torque. This is a significant hike over the regular car's 577 hp (430 kW) and 700 Nm of torque.
This newly gained muscle means the 0 to 100 km/h sprint takes just 2.9 seconds (standard model does 3.6) and 0 to 200 km/h in just 8.8 seconds. If you keep your foot buried, it will climb to a top speed of 330 km/h.
To go along with the performance hike, the GT R gets a lowering kit from KW that drops the ride height by as much as 30 millimeters. Wrapping the package together is a set of 20-inch front and 21-inch rear wheels with a five twin-spoke design from the tuner themselves.