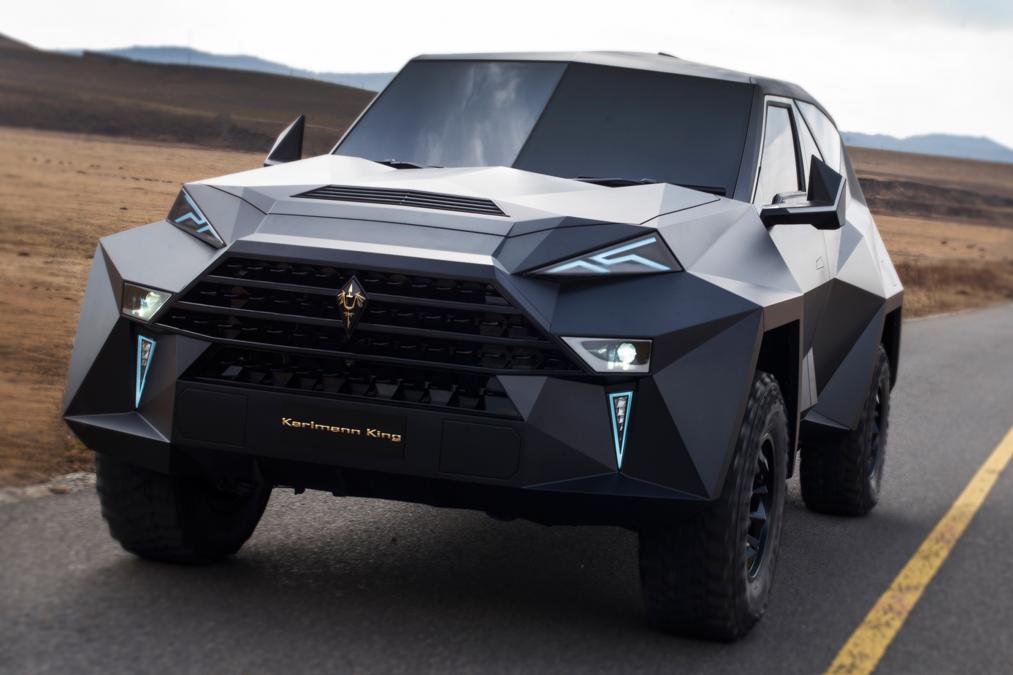 Some people complain that all SUV's look too similar but when it comes to the limited run Karlmann King, nothing could be further from the truth.
The nearly 6 meter long beast is based on a Ford F-550 and aims to offer a "stealth" vehicle that provides "an unprecedented visual feast". It has been designed by Chinese company IAT and built by a team in Europe and will set you back a minimum of £1.56 million (R26 million give or take).
We have to disagree with the whole visual feast part but it sure makes quite the statement with the angular design looking more like something fit for Batman.
The Karlmann King tips the scales at 4.5 tonnes, although optional bulletproofing lifts this figure to an astonishing 6,000 kg.
Under the bonnet sits a 6.8-litre V10 left over from Ford's F-550, although this is said to have been tinkered with to produce something in the region of 395 horses.
Top speed is just 87 mph (140 km/h) making it one of the slowest SUV's out there.