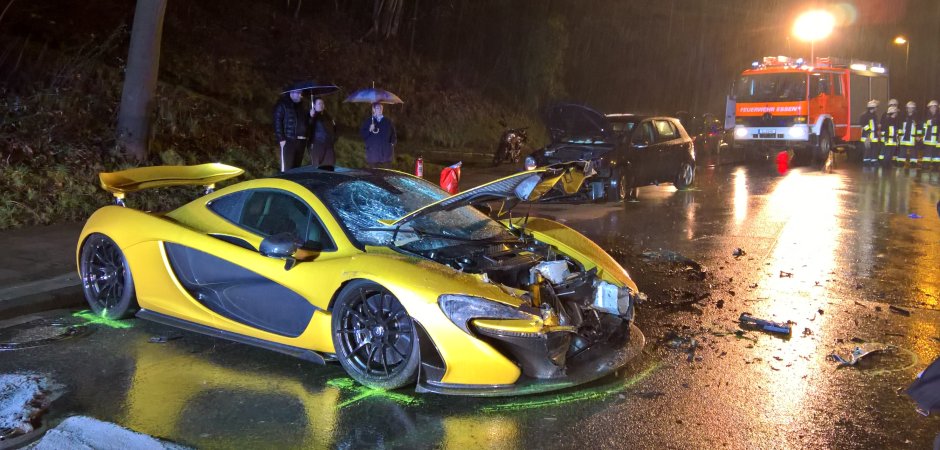 The McLaren P1 you see above sustained heavy damage after a head-on collision in Essen, Germany yesterday.
Sadly two people were seriously injured and both cars sustained substantial damage.
At around 9:18 pm, the driver of the rare McLaren P1 sports car had tried to turn at full speed. "The driver wanted to do a so-called U-turn," said the police. Here, the car collided head-on with a Golf on the opposite lane. The 50-year-old driver and his 64-year-old co-driver were seriously injured in the accident. The police ordered a blood test at the scene of the accident. The result is not known yet. The driver of the luxury car [McLaren] remained unhurt in the accident. – Waz.de
We hope the two occupants of the Golf make full recoveries but this is another reminder to be cautious when making u-turn's and other maneuvers no matter what car you are driving.