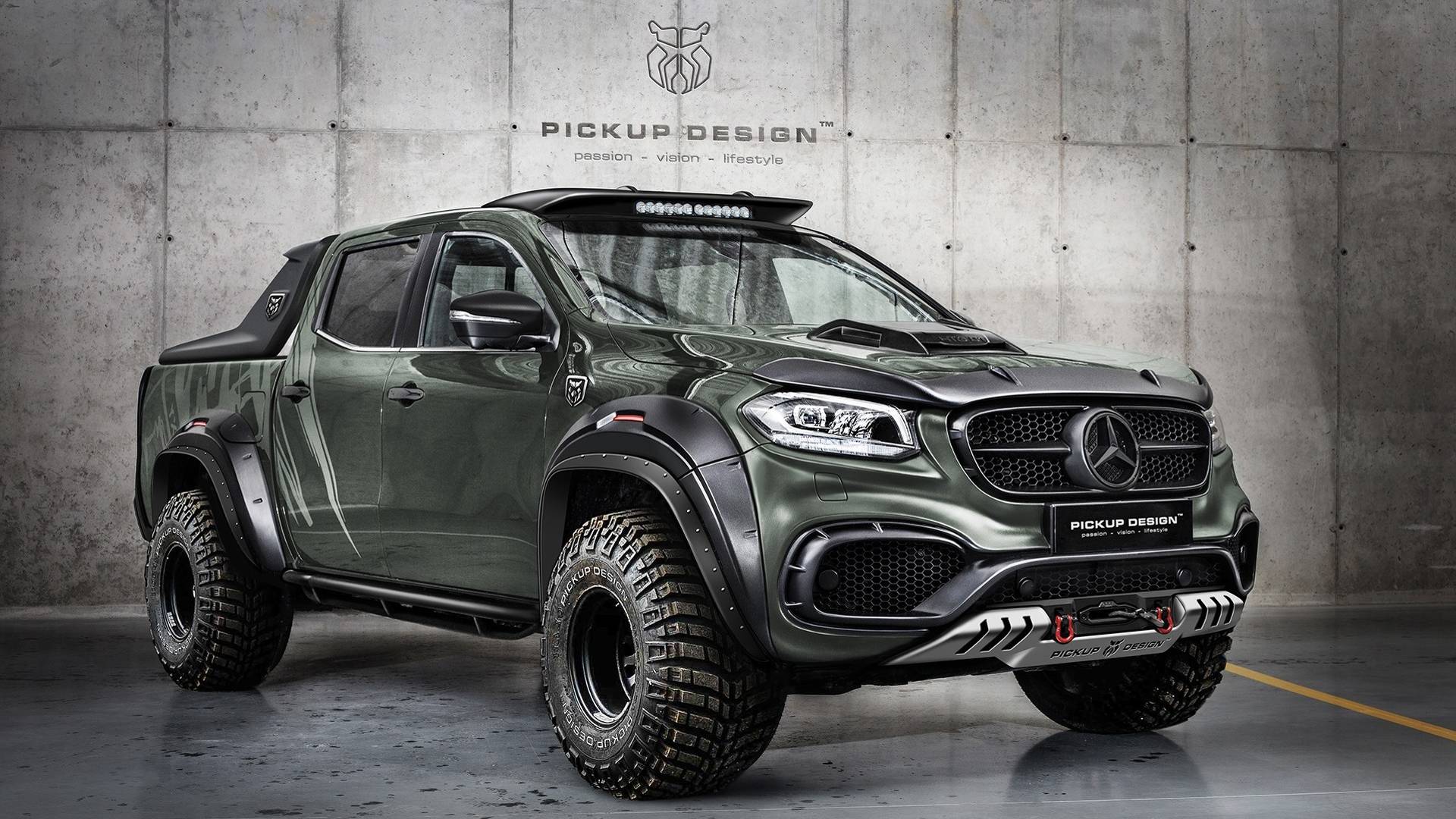 With the Mercedes-Benz X-Class (officially) arriving in South Africa in May, customers may want to give their pickup / bakkie an entirely new identity and that is where Carlex Design will step in.
The tuning company offer both Off-Road and Urban identities but the Off-Road version seen in the pictures turns the Merc X-Class into something fit for a zombie apocalypse.
The fully customized exterior kit adds plastic cladding all over the body, along with bulging fenders, an engine protection cover, as well as side bars and a roof-mounted light bar to better see into the night. If you want, the aftermarket specialists will also throw in an electronic sound booster to make the exhaust sound like a throaty V8.
As you can see you also get jacked suspension with some very chunky tyres.