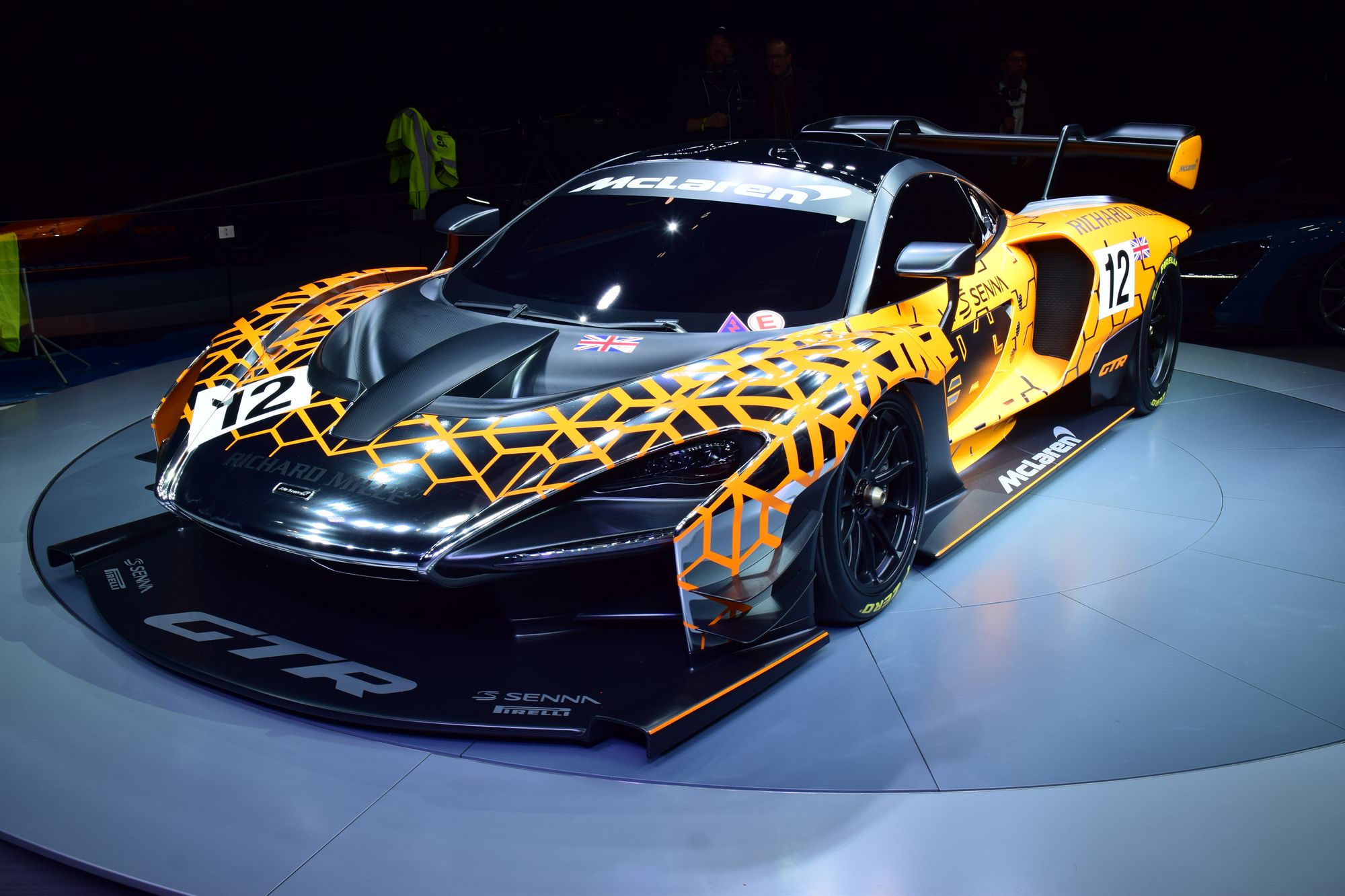 So you though the McLaren Senna was mean enough and fast enough in standard guise well the manufacturer has other ideas as they have just revealed the McLaren Senna GTR Concept.
Although the name includes with word 'Concept', it has already been confirmed for a production run of 75 units following on from the P1 GTR.
The GTR will weigh roughly the same as the road car but benefit from more grunt and at this stage McLaren has confirmed it will be more than 813 hp.
The big difference from road car to track car lies in the extreme aerodynamics. This includes new front and rear fenders, an exceptionally huge front splitter and a rear diffuser and these mods result in downforce of over 1000kg.
This makes the Senna GTR the fastest McLaren outside of F1.
"The McLaren Senna was designed from the outset with the full spectrum of road and track requirements in mind, so developing a GTR version is within the scope of the original project," said McLaren Automotive Design engineering director Dan Parry-Williams.
"The McLaren Senna GTR Concept unveiled in Geneva is not the finished article but it does give a clear indication of our thinking for the car, which promises to be the most extreme and exciting Mclaren to drive for many years, if not ever."