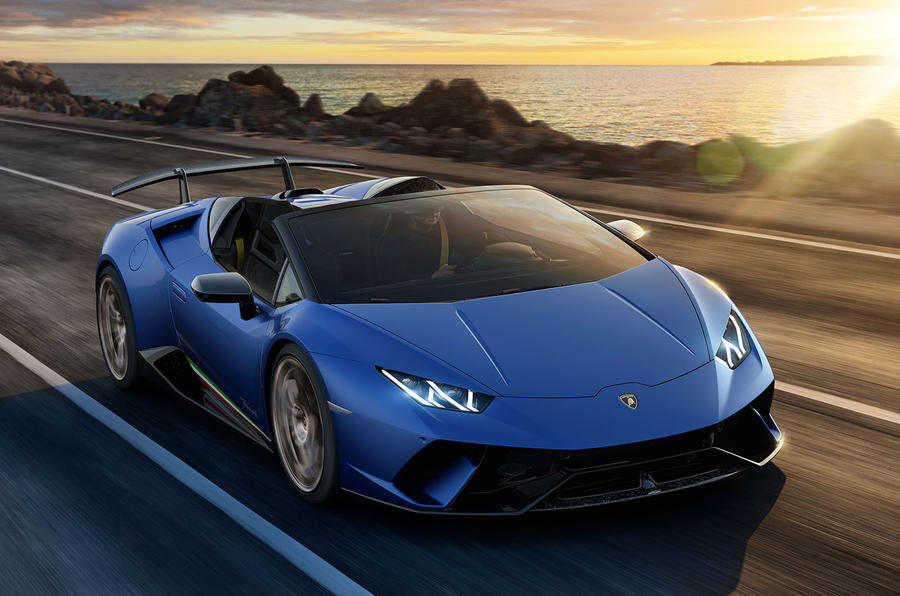 The covers have come off the drop-top version of the Huracán Performante in Geneva and the new Huracán Performante Spyder looks sensational.
Not much has changed (apart from the whole roof thing) from the Huracán Performante during its transformation from coupe to convertible but it has unfortunately gained 123 kg.
The Performante Spyder gets the same wild ALA active aero system, the same 640 hp 5.2-litre naturally aspirated V10, and the same seven-speed dual clutch transmission, sending power to all four wheels.
Due to the added weight, the  Performante Spyder clocks 0 to 100 km/h in 3.1 seconds (versus the coupe's 2.9 seconds) and a top speed of 325 km/h, matching that of the hardtop version.
Lamborghini does mention that the Performante Spyder s this weight is still 35 kg lighter than the normal Huracán Spyder thanks to the use of carbon fibre.
The power soft top can be raised or lowered in just 17 seconds at speeds up to 48 km/h.