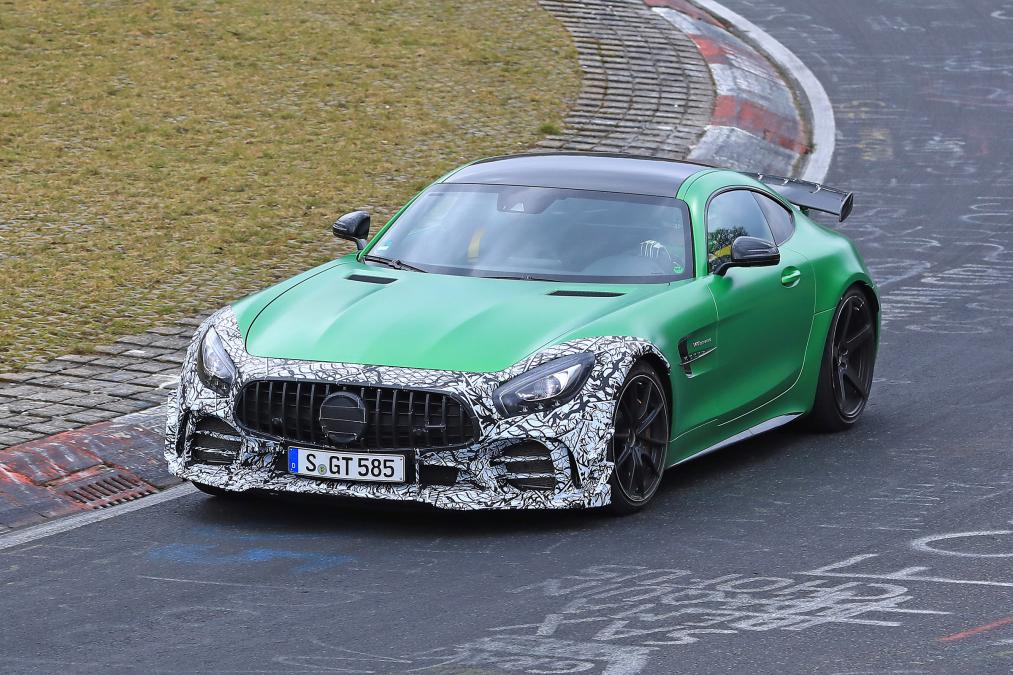 It seems the crew from AMG are setting their sights back on the Porsche 911 GT3 and GT3 RS with a new Clubsport variant of the hardcore GT R.
Tobias Moers has revealed that his engineers are working on another version of their car, to ramp up its on-track performance even further to give customers a car with even sharper focus than the track-honed GT R.
"Price-wise and positioning-wise, our GT R is between 911 GT3 and 911 GT3 RS," Moers said. "And so far we have been doing well in comparison tests conducted on race tracks. But we're also working a little bit on a GT R… something. It'll be a bit more race track-oriented. It's lightened a little bit but it's more of a track day version, for fun on circuits. We're not talking about a competition car – not a GT3 or a GT4, but more a 'Clubsport'. We're having a good look at that."
Spy shots recently captured at the Ring show a winged AMG GT of sorts, and it is believed that this is the Clubsport undergoing testing ahead of a debut within the next 12 months. We could see a power increase to something near 600 horses and it should also use lightweight parts and a stripped-out cabin to shed a few kilos for improved response and handling.
Despite Moers referring to the car as Clubsport, or Club Sport, there's no official confirmation on what the model will be called. A Mercedes spokesman denied all knowledge of the vehicle when contacted for clarification.