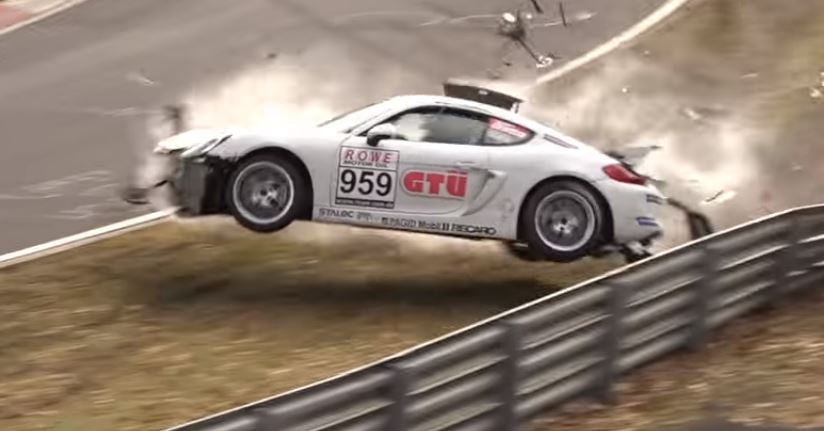 The Nurburgring opened its gates recently for the 2018 season and it has not wasted too much time to demonstrate the fierceness that has led to its nickname.
As the title suggests, the unlucky victim is a Porsche Cayman GT4 Clubsport and it seems the cause of the accident is due to the driver coming into the corner with a bit too much speed ultimately resulting in the racecar hitting the barrier and losing control.
Unfortunately the first bump was minor in comparison to what happened next but push play and watch for yourself.
The driver seemed to be okay, as we see him walking away from the crash, albeit not without a bit of assistance.