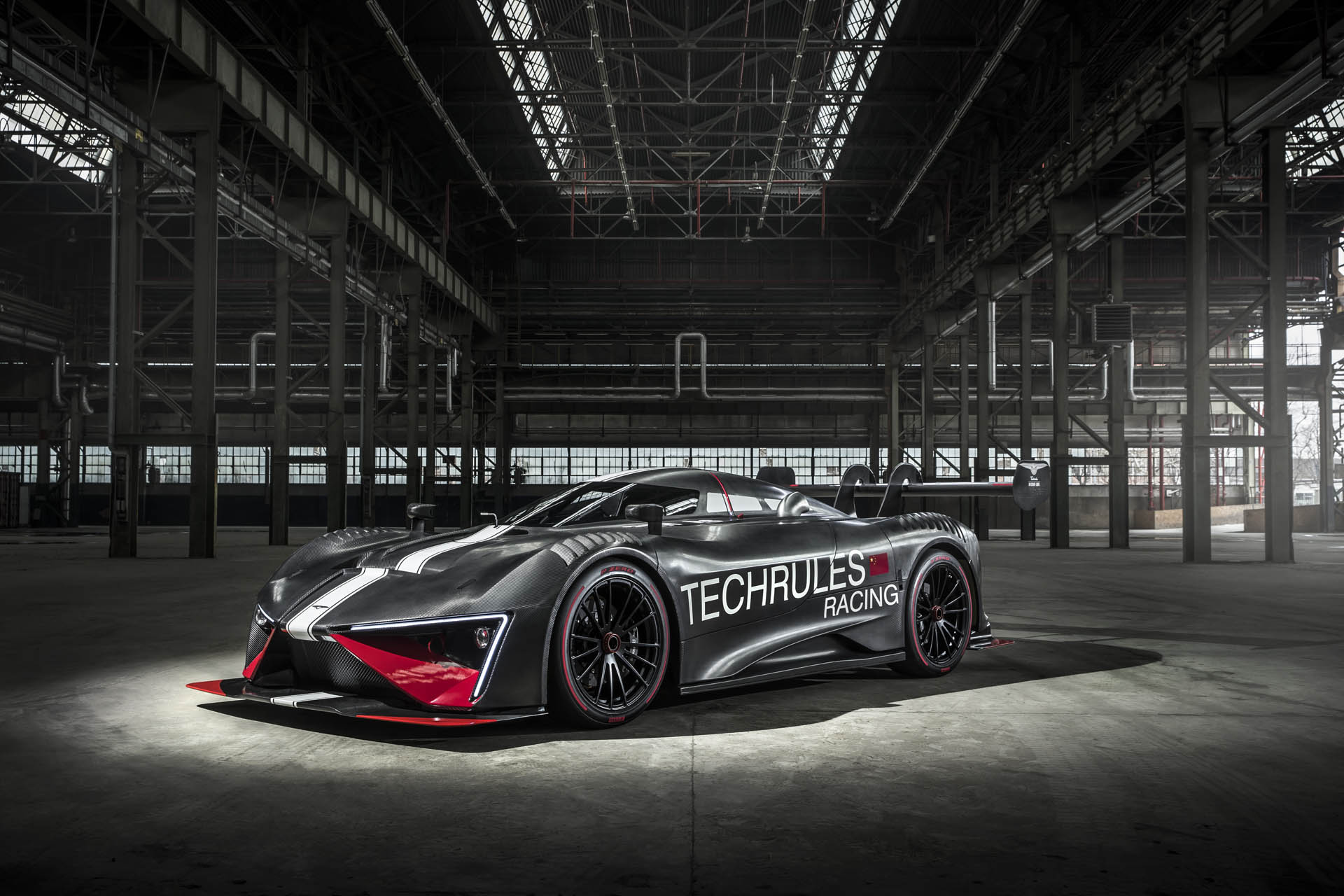 Chinese company Techrules has revealed their track-only ren RS supercar which packs a whopping 1,287 hp.
The single-seat supercar weighs 1,854 kg making it 31 kg lighter than an Aston Martin DB11 but with a power-to-weight ratio of 694 hp per tonne it is more than double that of the Aston.
Top speed is claimed to be 205 mph (330 km/h) while the 0 to 100 km/h sprint is dealt with in 3 seconds flat. Range is apparently 727 miles (1,170 km) from 80 litres of fuel thanks to the diesel-powered turbine range extender and a 28.4kWh battery pack.
When connected to a DC fast charger, the battery pack can reach 80% within just 15 minutes and they are targeting a battery lifespan of 100,000 charging cycles.
You have the choice between two powertrains powering all four wheels. The entry-level powertrain has two motors powering the front wheels and two for the rear, for combined power and torque of 846 hp and 1560 Nm. The six-motor powertrain, with two motors for the front wheels and four for the rear has 1287 hp and 2338 Nm.
The car's design has been inspired by fighter jets and was penned by GFG style.
Deliveries aren't tied to a specific date, but Techrules plans to have customers in the driving seat within two years.