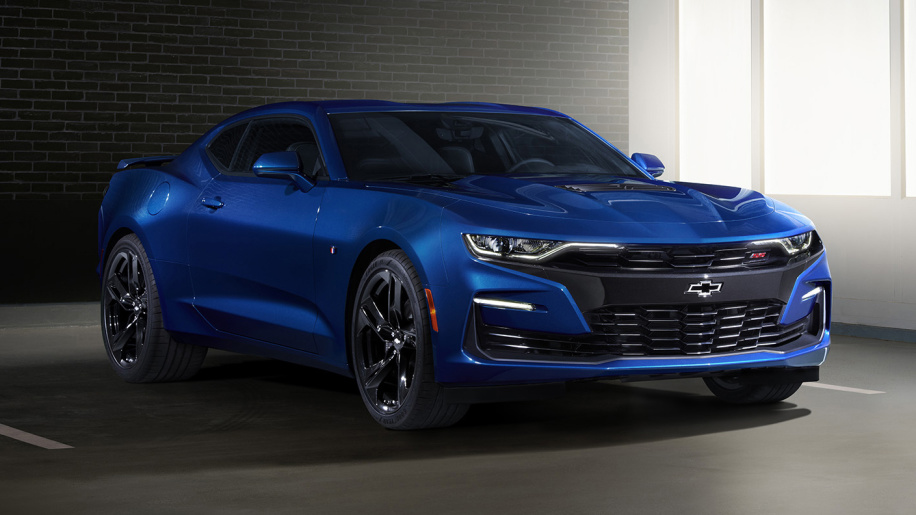 What you are looking at is an update of the sixth-generation Chevrolet Camaro but it actually looks like an entirely new car.
Like most midcycle refreshes, there are not many major mechanical changes, though there is the addition of a new model. Unlike most midcycle refreshes, the exterior has been given a pretty drastic overhaul.
As you can see the whole front is different with the V8 model being the most drastically updated thanks to a massive black grille spanning the whole front. The grille also sports the "Flowtie" square in the middle for additional airflow, and the hood also gets a functional air extractor.
The changes at the rear are less drastic but you still get reshaped taillights and a tweaked rear bumper.