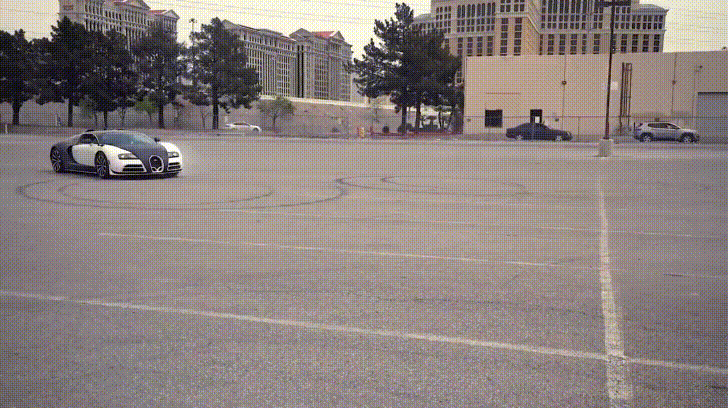 The Bugatti Veyron is one of those cars that simply needs no introduction but sadly most of the Veyron's out in the world are being kept up in high-priced collections somewhere with minimal miles on the clock.
The team from Daily Driven Exotics teamed up with one Bugatti Veyron owner to create what they are calling, "the most expensive burnout in the world."
The Bugatti burning rubber in the video is a $2.3 million Vivere Special Edition and the YouTube channel estimates the burnout experience to be cost a ridiculous $150,000. Each Veyron tyre will set you back $10,000 without shipping and fitment but I cannot see where they get the huge cost of tyre shredding.
On to the clip, the Veyron is able to rip off a few impressive donuts in the 21-minute clip, skidding around the empty parking lot with ease. The last burnout made so much smoke that it choked out the engine causing the car to shut off temporarily.