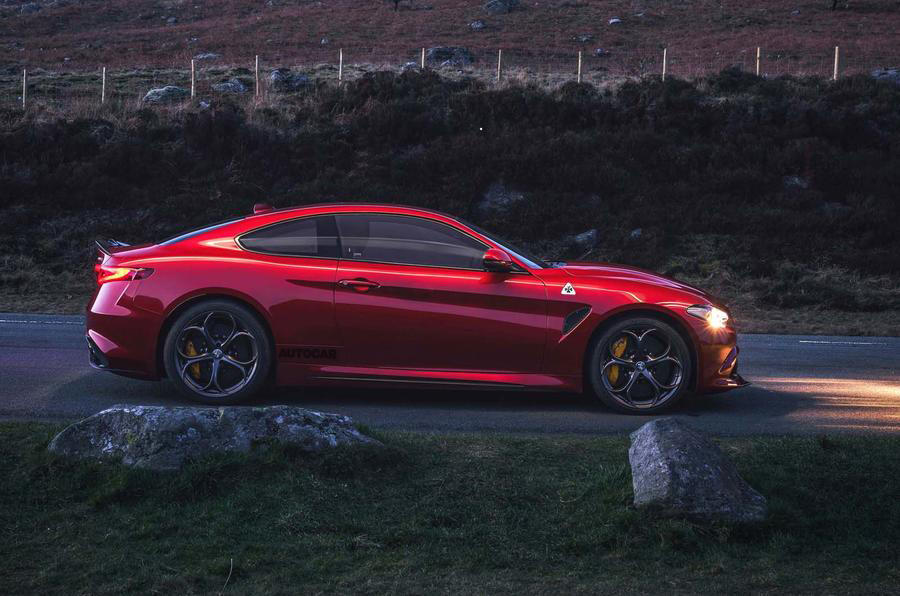 Ever since the Giulia launched, the fans and petrolheads around the world have been wondering about a possible Coupe version of the car and although not even a single spy shot is available at the moment, sources close to Alfa Romeo have allegedly spilled the beans about the model's official release: late this year before going on sale in 2019.
It might carry the Sprint or GTV badge and it is expected to be a properly amped up version of the Giulia Quadrifoglio. Sleeker styling, longer doors and a reworked front and rear-end will make sure this Coupe is very easy on the eye.
The range-topping version of the Giulia Coupe is said to pack as much as 641 horsepower thanks to a hybrid powertrain with F1-derived tech.
The familiar 2.9-litre biturbo V6 is rumored to form a hybrid powertrain with an energy recovery system (ERS).
Let's hope this is all true as that would be one hell of a force to be reckoned with!