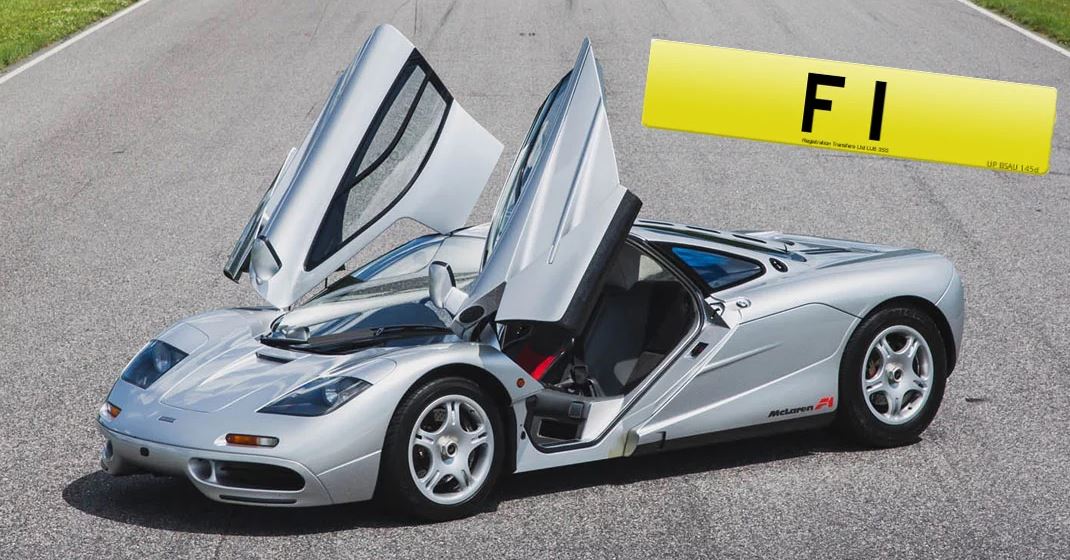 In the UK, there is one license plate which stands head and shoulders above the rest; F1.
The plate is currently owned by businessman Afzal Kahn who bought it back in 2008 £440,000 ($618,000), a record at the time. The exclusive plate was most recently spotted on a Bugatti Veyron Super Sport finished in blue carbon fibre.
Eager to cash in on demand for the exclusive plate, Kahn, the man behind Kahn Design, Project Kahn, and the Chelsea Truck Company has listed the plate for sale on RegTransfers for a casual £12,009,995 ($16,891,457).
When all the fees are added, including the 20 per cent VAT, the total sum needed to be the proud new owner of 'F1' is £14,412,093 ($20,269,888). That equates to nearly R245 million for a number plate!
Surely this is HUGELY optimistic but Kahn claims he has already been given an offer of $8.43 million which he has turned down.