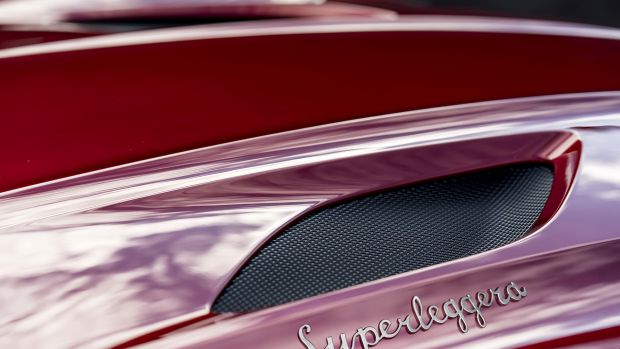 Aston Martin are on a role at the moment considering the recent new Vantage release but now they are busy on something they call a flagship super GT.
At this stage we do not know much about the car but it will be called the DBS Superleggera which combines two legendary monikers from the brands past.
The three letters of 'DBS' have been a part of the brand for nearly 50 years. In 1967, Aston unveiled the first vehicle to have a DBS badge. More recently, we saw the nameplate return for the range-topping variant of the DB9 in 2007.
Aston added the Superleggera label onto vehicles like the DB4, DB5, DB6 Mark 1, and the DBS. This was their way of telling the world that the car had a lightweight body by Carrozzeria Touring Superleggera.
Cars with the emblem were the lightest of the bunch and as we know (from Lamborghini), the word Superleggera translates to super lightweight in Italian.
As for the specs on this super GT not much is known but according to this teaser video below we will know more in June. We can only assume it will pack 700 horses or so from a V12 powerplant.
"When you hear the name DBS Superleggera, you know what it is," said Mark Reichman, Aston Martin's chief creative officer. "It's the definitive Aston Martin Super GT. It's an icon, a statement and this one will be no different. We've pushed the boundaries of performance and design to give this car a distinct character and ensure it's worthy of the heritage and weight that this name carries."