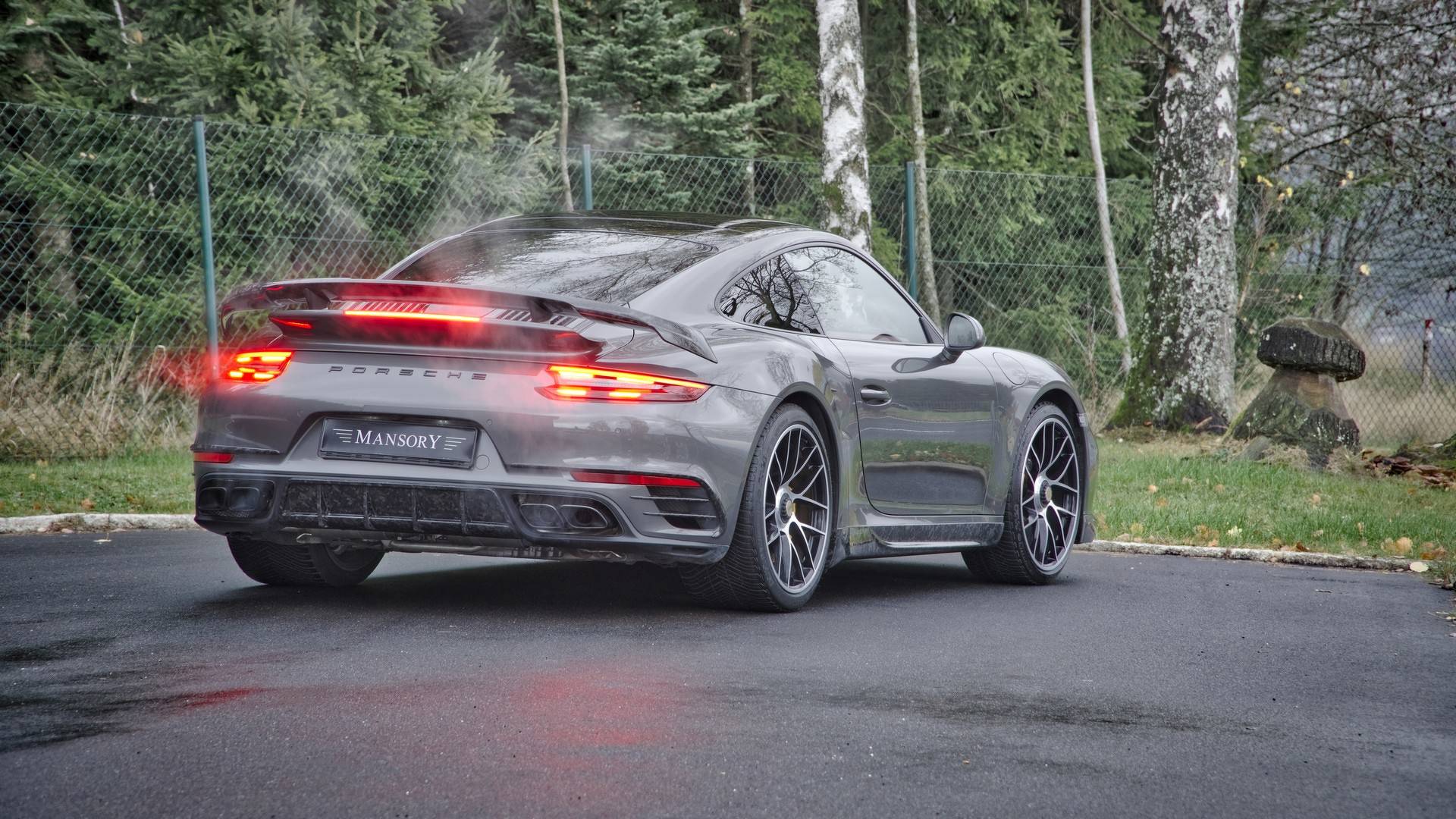 Mansory was very busy at the Geneva Motor Show with some outlandish creations being displayed to the public for the very first time. All of these cars were loaded with forged carbon fibre and now they have turned their attention to the rapid Porsche 911 Turbo S.
Mansory are now offering 15 different carbon fabrics and a wide variety of colors. Not only that, but the tuner is making its own carbon fibre by using in-house autoclaves.
Surprisingly, this Turbo S build is very restrained when comparing it to the creations in Geneva but as expected, there is carbon fibre just about everywhere. The hood, the air intakes, the side skirts and scoops, the rear wing, and also the diffuser are made from the magic material.
Even the struts for the engine compartment cover have received the carbontreatment, while the interior cabin follows the same recipe as the steering wheel and the gear selector are both adorned with carbon accents.
Mansory did not disclose how much weight it has saved with these components but it should be less than the stock weight of 1,600 kg.