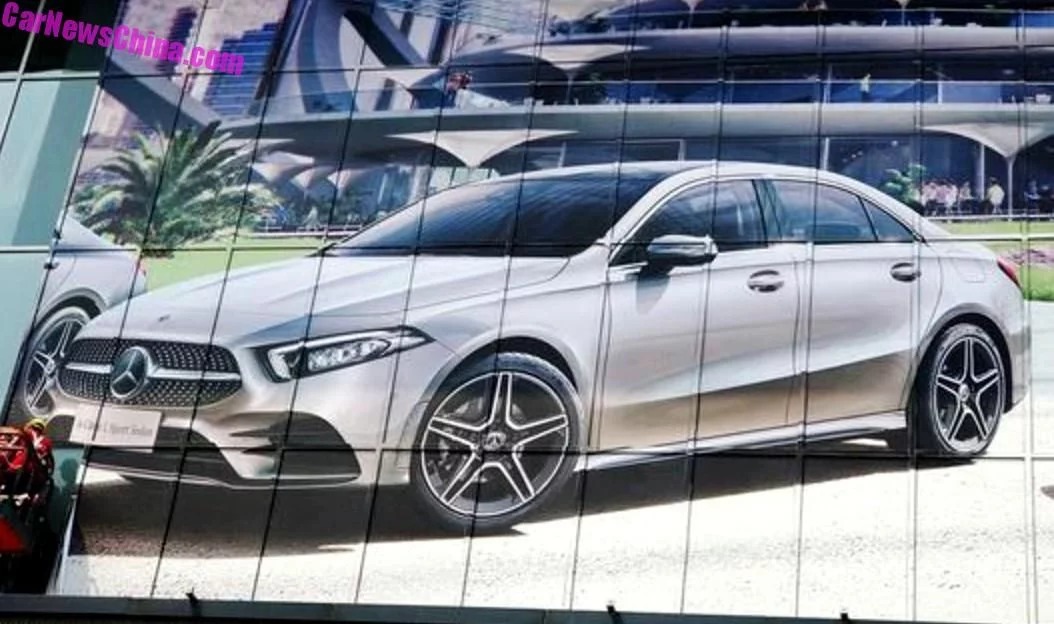 What you see above is an image shared by CarNewsChina which made it's way onto the internet after "workers forgot to cover a giant backdrop they were busy hanging up on the exhibition hall."
If you look carefully, there is a 'L' on the number plate which could suggest this is a long wheelbase version of the A-Class Sedan.
Design wise you can see an almost identical front end to the new A-Class hatchback, a couple stylish AMG cosmetics, a new bonnet and very sleek roofline. This probably gives us our best look yet at the upcoming CLA.