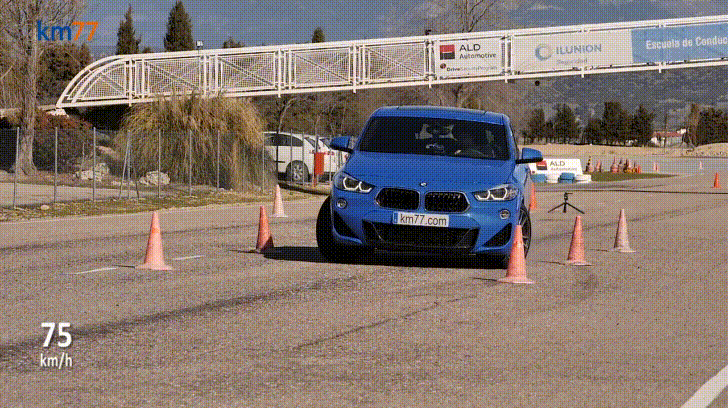 The latest vehicle to be subjected to the infamous Moose Test is the new X2 from BMW in front-wheel drive but the team from km77 (who executed the test) did it at higher speeds than normal.
If you are not familiar with this test, it is one of the toughest handling tests, which is designed to simulate an animal suddenly running in front of a moving vehicle.
The Swedish team responsible for this footage performed the test at higher speeds than normal starting at 73 km/h and moving up to 77 km/h. The test is usually executed at 60 km/h making this a much tougher task for the new X2.
In the video below, the BMW X2 (in sDrive20i guise and running on Pirelli Cinturato P7 225/45 R19 rubber) just about completes the test at 73 km/h despite substantial understeer. Things start to go pear-shaped at 75 km/h and predictably the X2 struggles even more at the full 77 km/h.
It is interesting to note that km77 showed similar results in the Volvo XC40 while the Mercedes-Benz GLA managed to execute the test at the fastest speed of 77 km/h.