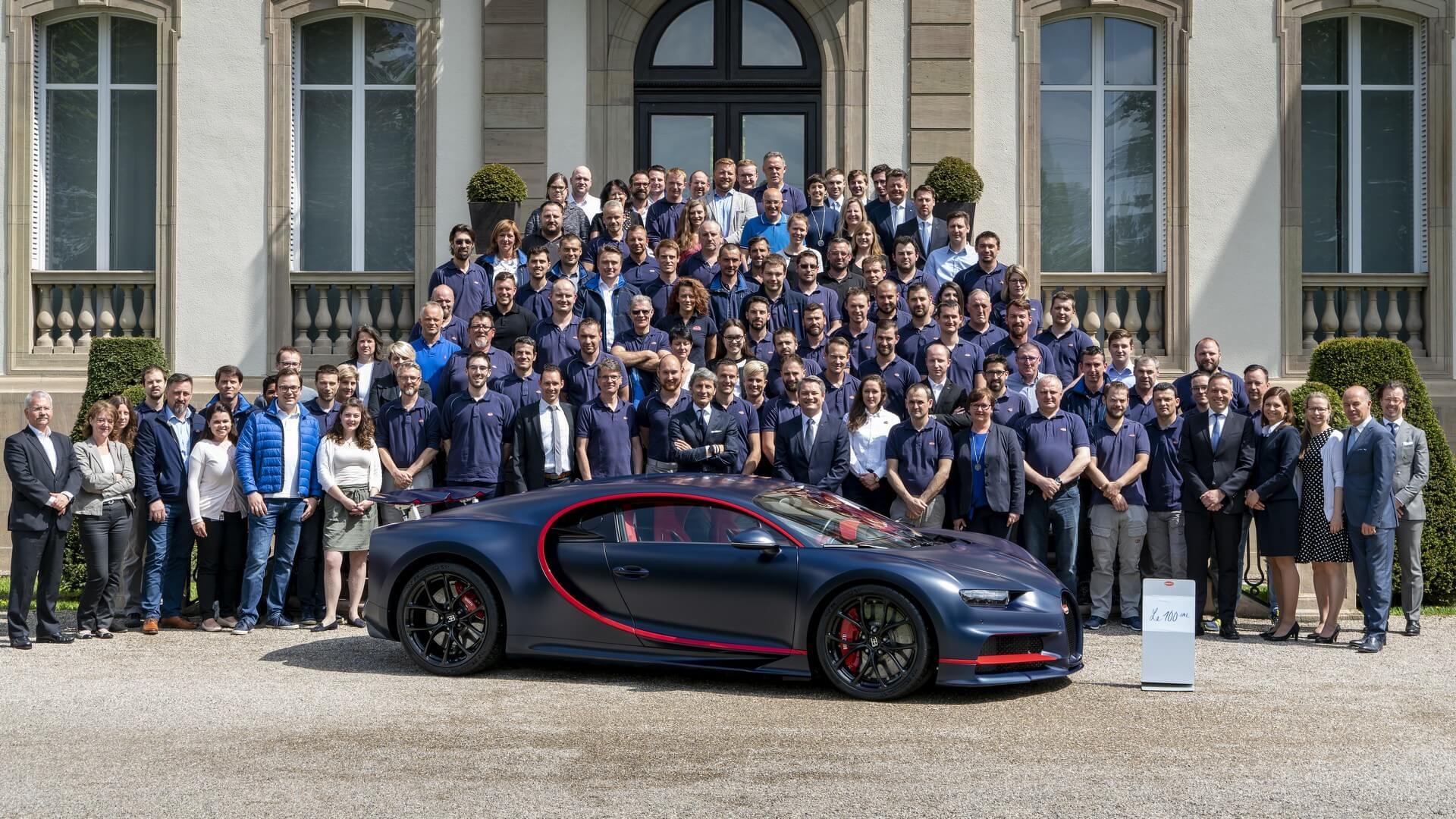 Bugatti has been building the megacar known as the Chiron since late in 2016 and now the folks based in Molsheim, Alsace in France are celebrating an important production milestone. They have successfully built the 100th Chiron for a wealthy (obviously) owner in the Middle East.
At this rate, the manufacturer is building about 70 examples a year with prices starting from around $2.5 million.
This particular unit has been finished in a dark matte blue finish which actually makes it the first Chiron to receive this matte look. The lovely shade is contrasted by the red Bugatti 'C' complemented by the brake calipers painted in a similar shade of red.
Thanks to this unique spec, it set the owner back a whopping $3.34 million (approx. R42 million) making it substantially more than a 'base' Chiron.
Bugatti has a busy schedule up ahead as more than 300 people have ordered the Veyron replacement, prompting the company to say it has an "extremely well-filled order book" and that production is running "at full speed."