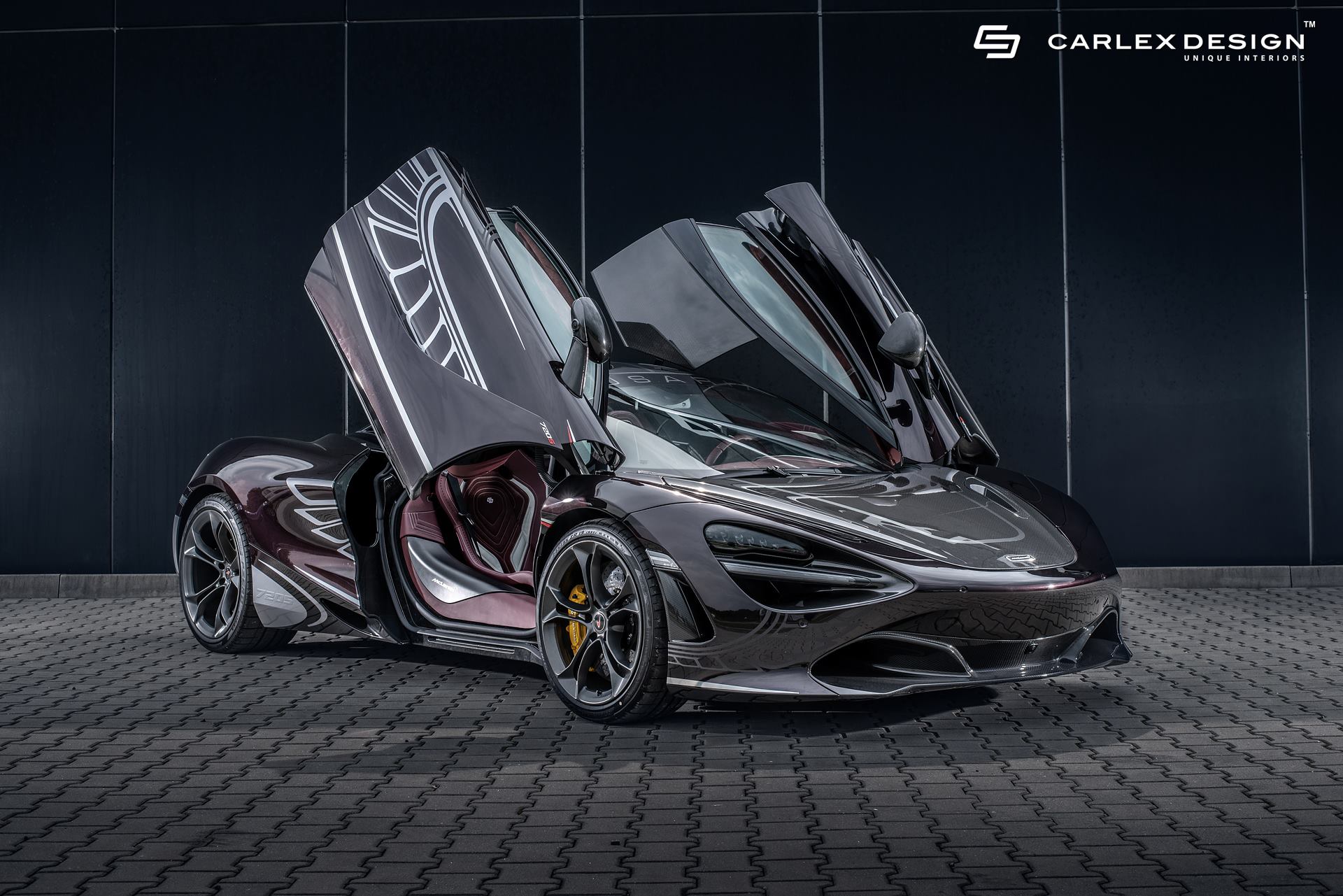 The mighty McLaren 720S would not be the usual suspect for an aftermarket interior as it arrives from the factory with plenty of exposed carbon fibre and the option to completely customise the design through the company's own atelier, MSO.
That has not stopped Carlex Design giving it a full re-design inside making it one of the most unique 720S in the world.
It is lathered with dark red leather and alcantara combined with some very complex stitching. There remains plenty of exposed carbon fibre with almost every surface benefiting from Carlex Design's unique trademark look.
This is most certainly not our cup-of-tea but there is always someone with a big wallet who will find this tantalizing.