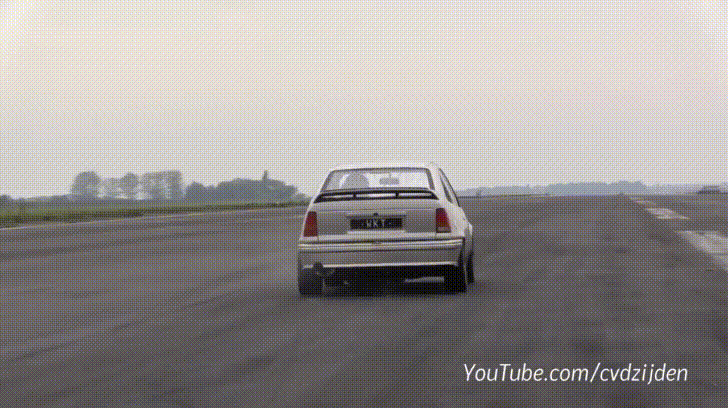 Many South African's fell in love with the Opel Kadette Super Boss but that was not exactly terrifying at the drag strip in stock form but someone in Germany has made sure you will need new underpants in this Kadett.
According to the video description, not only does this Kadett pack 1250 hp (919 kW) it achieved these enormous outputs with a 2.0 litre 16V Turbo 4×4 Ecotec unit packing a monstrous turbocharger running at 3.1 bar.
This is connected to a F28 gearbox and if the video uploader is correct makes it the fastest 4-cylinder car in Germany. The following times and speeds were recorded over the 1/2 mile straight.
0 – 100 km/h 4.0 s
100 km/h – 200 km/h 3.7 s
200 km/h – 300 km/h 6.3 s
0 – 314 km/h on the 1/2 mile
As you can see by all of the torque steer and loss of stability/traction on launch, this Kadett isn't an easy car to drag race.