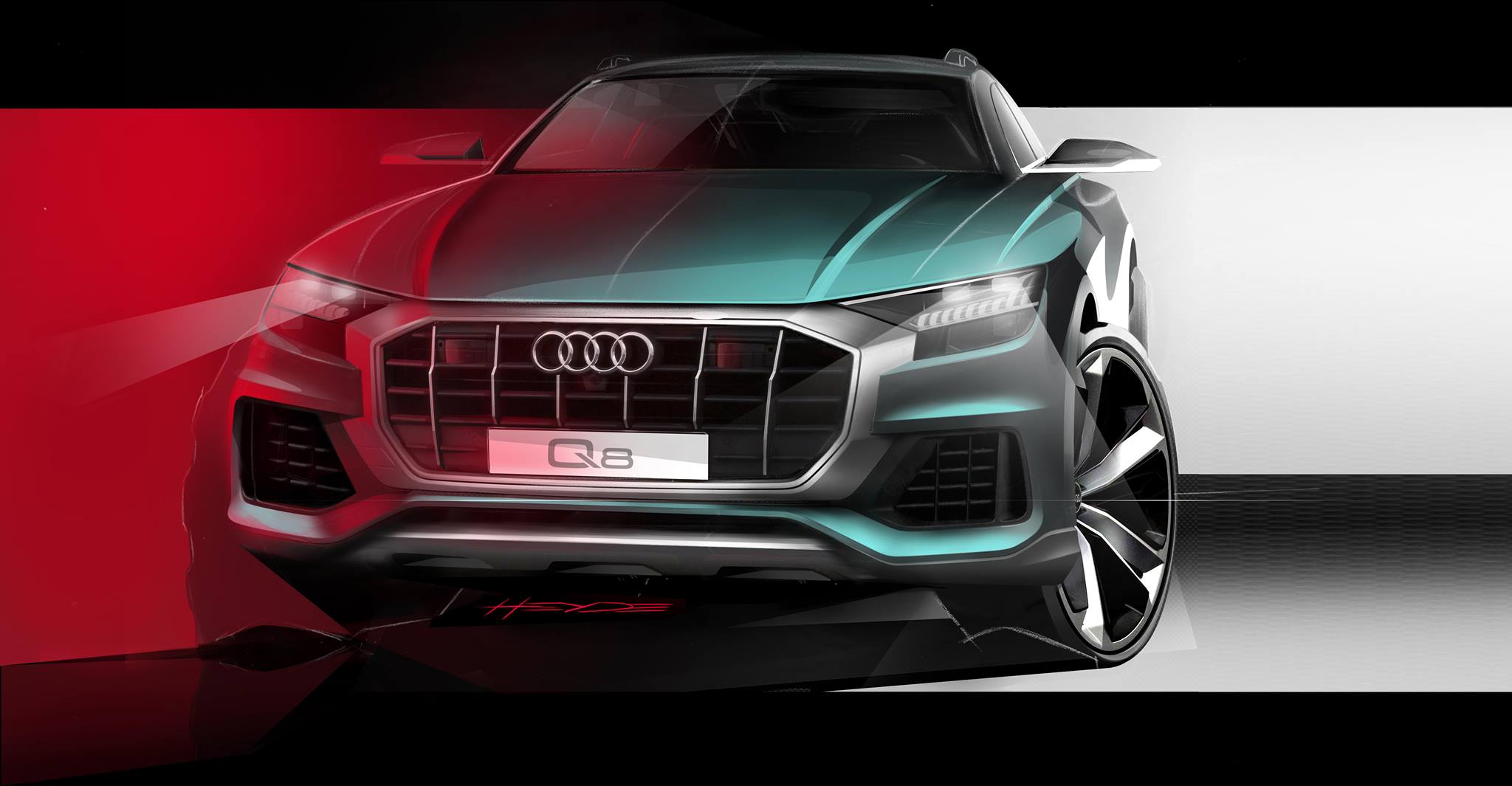 We have seen the sketch of the rear end of the flagship SUV from Audi and now we get a clearer picture after this front sketch hit the web.
Having seen the Q8 and Q8 Sport concepts last year, the adjacent sketch seems quite familiar and it goes to show the production model won't stray away too far from the showcars. Perhaps the most obvious novelty compared to other Audi models is the updated singleframe grille with vertical slats as seen on the regular Q8 concept.
The four-ring company reiterates the Q8 adopts to a new design language and it takes inspiration from the legendary Ur-Quattro of the 1980s.
All will be revealed in exactly one week from today, on June 5, during the Audi China Brand Summit Shenzhen event held in Shanghai.