Granted, the production years of the classic American muscle car led to perhaps one of the most exciting periods in the entire automotive history. Muscle cars were ultra-powerful rubber burning machines; much larger and much louder than the ordinary city car but they certainly held on to their fame throughout the years.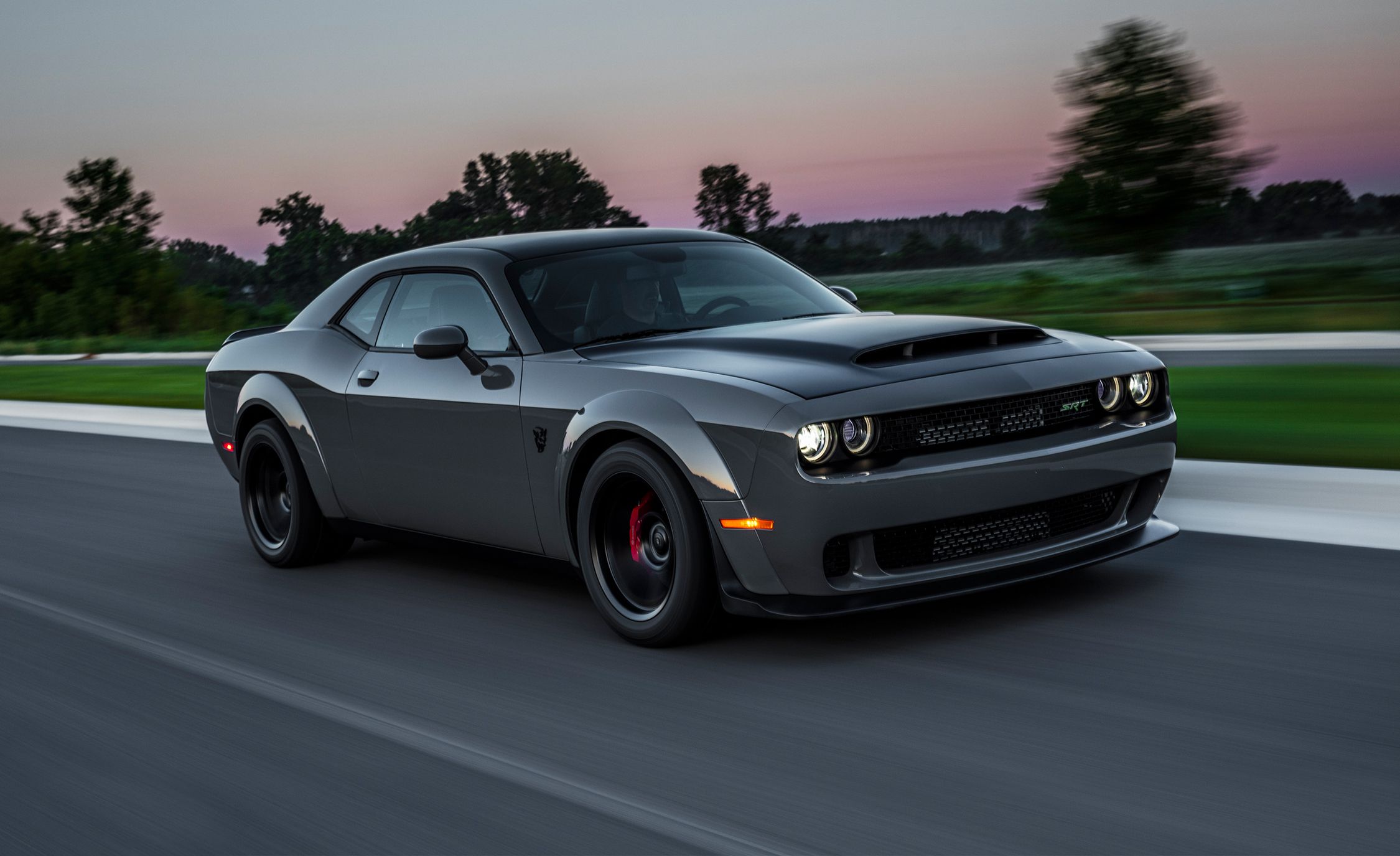 1964 Pontiac GTO
Some might argue that the Pontiac GTO was the first true muscle car in America, while others will probably stand in complete awe at the fact that that has just been mentioned. Essentially, Pontiac aspired to build a faster, more powerful attempt of the Tempest however, General Motors forced a 330-cubic-inch displacement limit on it's a-body motors. Although, when Pontiac discovered that the 389-cubic-inch V8 from the bigger models could fit in the Tempest's engine bay without major modifications, they launched the GTO nameplate as an option package on the Tempest Le Mans.
"How about we refer to it as 'old-school' fashion? Pontiac is simply just one of those car makers that has branded its own name in the history of one-of-a-kind muscle cars and I must admit that the GTO is one that will be remembered for sure", Aidan Mathews of Southern Car Sales. "What's even better is that Pontiac's GTO used to sell for an incredible amount of money, but 'nowadays you can find one of these for a ridiculously affordable price, renovate it and cruise around the streets as if you're back in the early 60s. And what a time to have been alive!"
 1968 Dodge Charger
1968 brought Dodge's Charger to the road and it sure was an exciting year for most of us! Its 7210cc 16v naturally aspirated V8 engine is one thing, but its three-speed rear-wheel drive is just something else. However, that's not where the good stuff ends, in fact, in terms of cost the Charger usually sold for around about £15,000 upon its release. At present, you might find one of these mean motors for roughly £10,000 if not cheaper and we have to admit that since it's pleasantly quick at speed, we can understand the reason it's amongst America's greatest muscle cars of all time.
1971 Plymouth Hemi Cuda
Plymouth's Barracuda met the road in 1964 as a fastback coupe mostly based on the Valiant and let's not forget that the first-generation was mostly famous for its distinctive wraparound rear glass and of course, for being Plymouth's very first sporty but compact vehicle. However, Plymouth's heavily re-designed third-generation Hemi Cuda soon came around and marked the death of its weapon against Ford's Mustang. Since then, the Plymouth Hemi Cuda is considered one of America's greatest muscle motors.
2015 Ford Shelby Mustang GT350R
Capable of not only going fast in a straight line but also taking sharp corners with aplomb, Ford's Shelby Mustang GT350R has embodied a new fashion in the muscle motor segment of the automotive industry. That said, as an addition to the tweaked chassis, the Mustang GT350R flaunts a continuous list of carbon fibre elements such as numerous trim pieces, selective body panels and even the wheel trims are boasted about too. Its power mostly comes from the exact same ready-to-race 526hp V8 as the tamer Shelby GT350, thus not much has changed if you compare the 2015 version to its predecessor and all its features.
2017 Chevrolet Camaro ZL1 1LE
Positioned by Chevy as the 'ultimate track-day motor', the 2017 Camaro ZL1 1LE has gained a much lighter suspension, a good number of aero upgrades and a 650hp supercharged V8 engine too – rear-wheel drive and a six-speed manual transmission are both provided as a standard with this Chevy. However, the ZL1 1LE isn't as basic as it sounds to you. In fact, Chevrolet announced that this particular model is a street-legal motor and is fitted with a heated steering wheel, a dual-zone climate control system and a Bose sound system – basic it is not, but for £50,000 at least, you're entitled to boast about whether you think Chevy is restricting the fun with this one!
2017 Dodge Challenger Demon
Built entirely for one single purpose: drag racing. And, if its name doesn't outline its performance and durability, then perhaps you should take another look. It stands by an incredible acceleration of 0-60mph in 2.3 seconds flat and offers a towering top speed of 140mph – thanks to the features, like a transbrake, that you'd usually find on an average dragster.