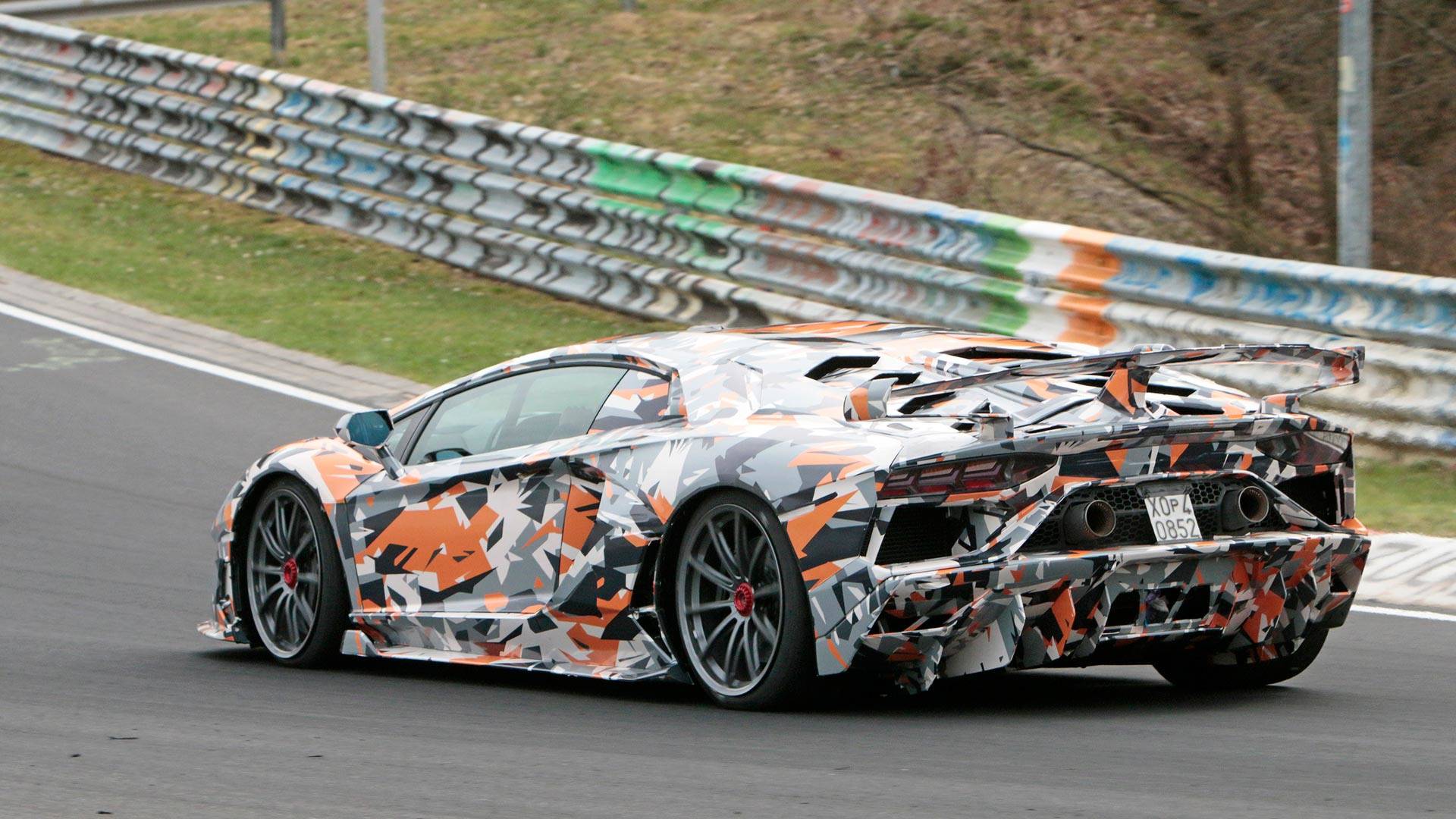 On the 20th of September last year, Porsche managed an unbelievable record setting lap time around the Nürburgring of 6 minutes and 47.3 seconds but by the sounds of things, that might now be in danger with the ultra-hardcore Lamborghini Aventador SVJ setting its sights on the record.
We have seen the upcoming Raging Bull being tested hard at the 'Ring and at this stage it is believed that the V12 supercar managed to lap the circuit in 6 minutes and 54 seconds putting it around 7 seconds slower than the mighty Porsche but the conditions of the track at the time were less than ideal.
During the 'attempt' there were several other manufacturers on track which means there could have been some traffic to slow the car down but we don't like excuses here so lets hope Lamborghini have another go in ideal conditions to see if they can get closer to the 6:47 mark of the Porsche or even better it.