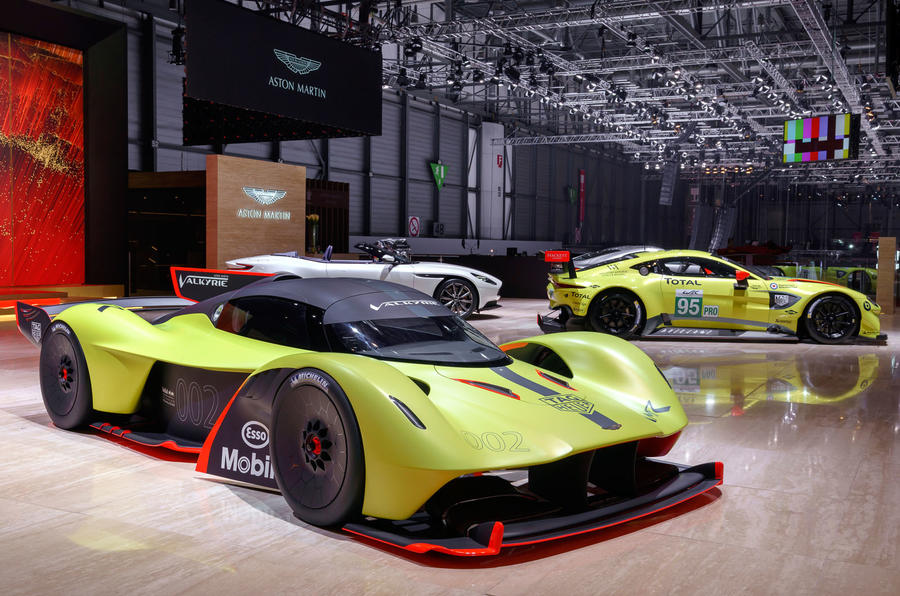 The project in question is called the Aston Martin Valkyrie, and with some engineering input from Red Bull Racing, this car is set to be born with the goal of attacking a track such as Silverstone "as fast as an F1 car." It is clear then that Aston Martin wants to sell a car that's as extreme and as physical as an F1, but the best part of it all is that the Valkyrie will not be limited by any motorsport regulations as it will be no racer, nor will it be a road car. The car is already said to boast elements that current Formula 1 cars can only dream of. Such a creation promises to be a true reflection of what can be possible when there are no rules.
While we still have to wait a bit patiently for details, we can at least hold on to the word that the £2.5 million (approx. R42.7 million) hypercar will be powered by a 6.5-litre Cosworth V12 set to produce as much as 1000 hp (745 kW) while the transmission is a seven-speed Ricardo auto 'box. Some rumours even suggest that flat out, the track weapon could generate as much as 1,816 kg of downforce.
Aston Martin is looking to kick off production as soon as late this year, with cars being handed over to their buyers from early 2019. But unsurprisingly, the Valkyrie will be a rare species as only 150 units will be produced.
It will yet again be 'England vs. Germany' as the British hypercar will someday be going punch-for-punch with a similarly extreme beast that is currently under development deep in the dungeons of Mercedes-AMG with the Project One.