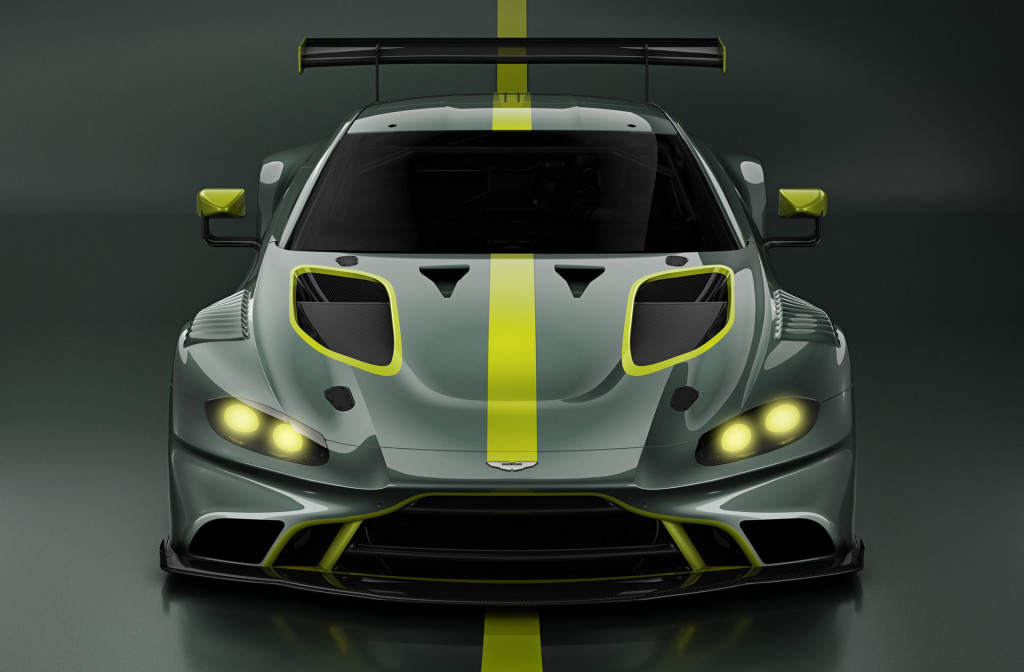 For those who love the styling of the new Aston Martin Vantage, this will tickle your fancy because this morning the brand announced they will be building two more race cars based on their new sports car.
You will be seeing a new Vantage GT3 and GT4 that Aston Martin Racing will reveal this summer ahead of delivery to customer teams prior to the 2019 motorsport season.
Currently the older V12 Vantage competes in GT3 and the older V8 Vantage takes part in the GT4 category but these new cars will both run race-modified versions of the AMG-sourced 4.0-litre twin-turbocharged V8 used in the road car.
As all race cars do, they will feature aggressive body work as previewed here in a teaser shot from Aston themselves.
After the Vantage GT3 hits the track could we possibly see a road car variant to take on the likes of the Porsche 911 GT3 and Mercedes-AMG GT R?