Dodge Demon Ego Somehow Bruised By Corvette ZR1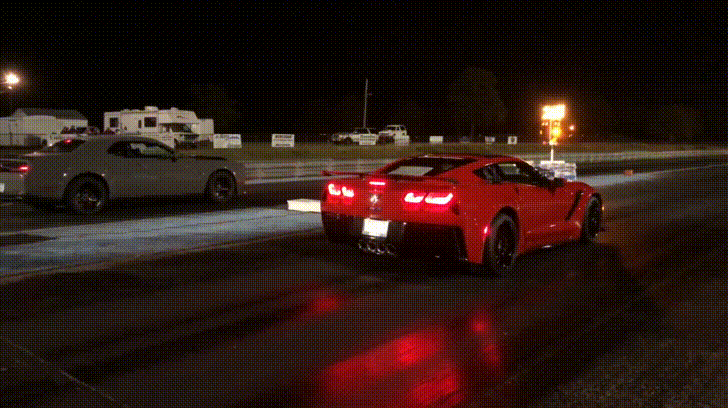 When Dodge announced the Demon, they were so confident (and cocky) that they claimed it was "too fast for the drag strip" as it was "officially banned by the NHRA."
We know it is immensely fast on the drag strip but one Demon owner learned the hard way at Richmond Dragway recently when a ZR1 shoed it who is boss.
According to Dragzine, the ZR1 was fully stock except for some grippy drag radials but that should not give it a big enough advantage to out sprint the Demon. It's possible the driver of the Demon was not set up correctly (as per the manufacturers instructions) for drag racing.
If both models were able to achieve their claimed times, the Demon should have won this race as it can run the quarter mile 0.95 seconds faster than the ZR1, while also doing 6 mph (9 km/h) more. Obviously that did not happen, as the Dodge lost out to the 'Vette.
Any ideas why that might have happened?