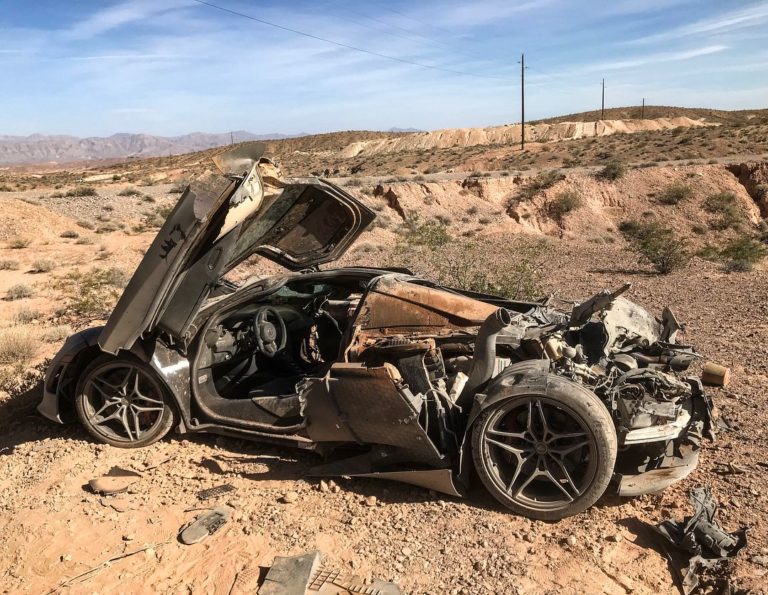 As you can see in the images above and below, a McLaren 720S was involved in a very serious crash near Las Vegas this weekend.
Early reports suggest that the 720S was part of the Corsa Rally and thanks to the images posted by @dailydrivenexotics you can see the crash was very violent.
Miraculously, the occupants walked away from this and it is most likely down to the masterpiece of engineering from McLaren known as the monocoque. It is evident in the images that the cockpit retained (most) of it's shape thus protecting the driver and passenger.
While the exact reason as to what caused such a horrendous crash is unknown, speed could well be a factor. The supercar appears to have veered off the tarmac and rolled over a few times before coming to rest on its wheels and ripping off the rear clam shell in the process.
Why did the driver airbag not deploy?