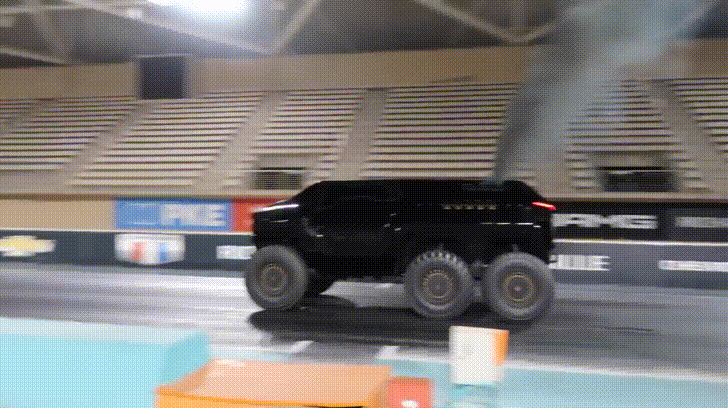 You might recognize the name Devel in the title and that is because the same team is responsible for the ridiculous 5000hp Devel Sixteen but this 6×6 beast known as the Devel Sixty is an entirely different creation.
It is essentially a tank with six wheels and it makes vehicles such as the Hennessey VelociRaptor 6×6 and the Mercedes-Benz G63 AMG 6×6 look mundane. Speaking of Mercedes, this diesel monster was recently pitted against a Mercedes-AMG GT S at the drag strip for easily the weirdest drag race you'll see today.
Underneath that far out exterior sits a gargantuan 6.75-litre V8 turbodiesel with 720 horsepower and a mountain-moving 1,000 Newton-meters of torque. The Devel Sixty seen in this video is actually the base video as there is a range-topping version with up to 1,500 horses and a full carbon body (if you want to shave some weight).