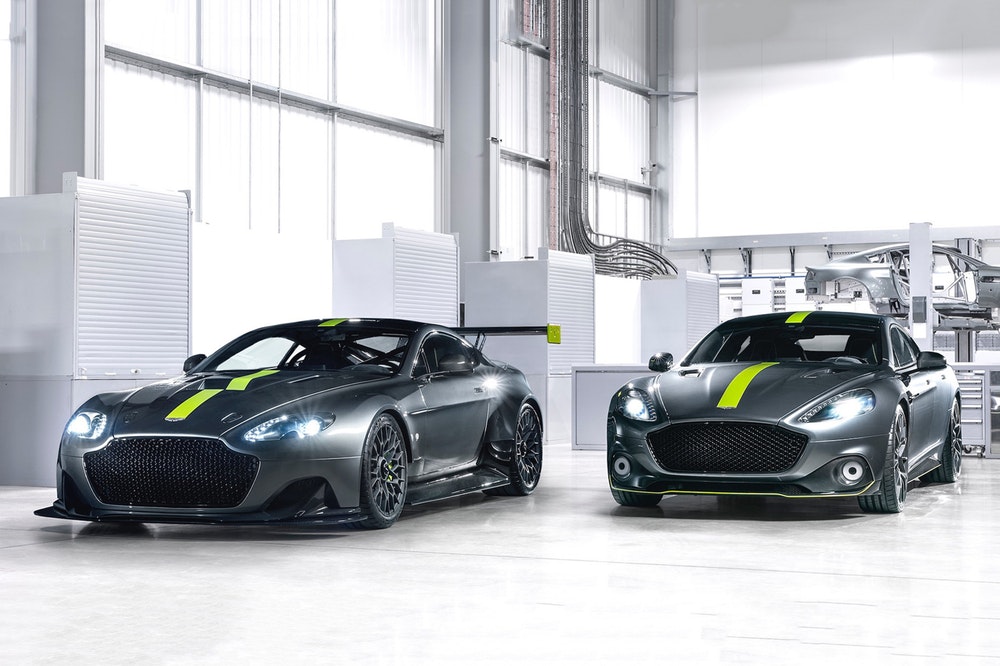 When it comes to manufacturers sending out teasers to drum up interest, they can sometimes look like an accidental leak to create more hype and this 'accidental' link on their website smells like one of those situations.
Whether or not it was on purpose, we now know that the next model (particularly AMR model) will be a limited production DB11 AMR.
The crew from Autoblog spotted the link on their official website (screenshot below) and it is still up but unfortunately that is all they have given us.
Needless to say, Aston Martin's AMR line of cars are limited edition and only produced by the hundreds globally. The models that have been given this treatment are the Vantage, Rapide, Vulcan, and the ultra-rare 25 units of Valkyrie AMR Pro.
So what can we expect from a DB11 AMR? Well it will likely get the same pale metallic green colour scheme we have seen on the other AMR models.