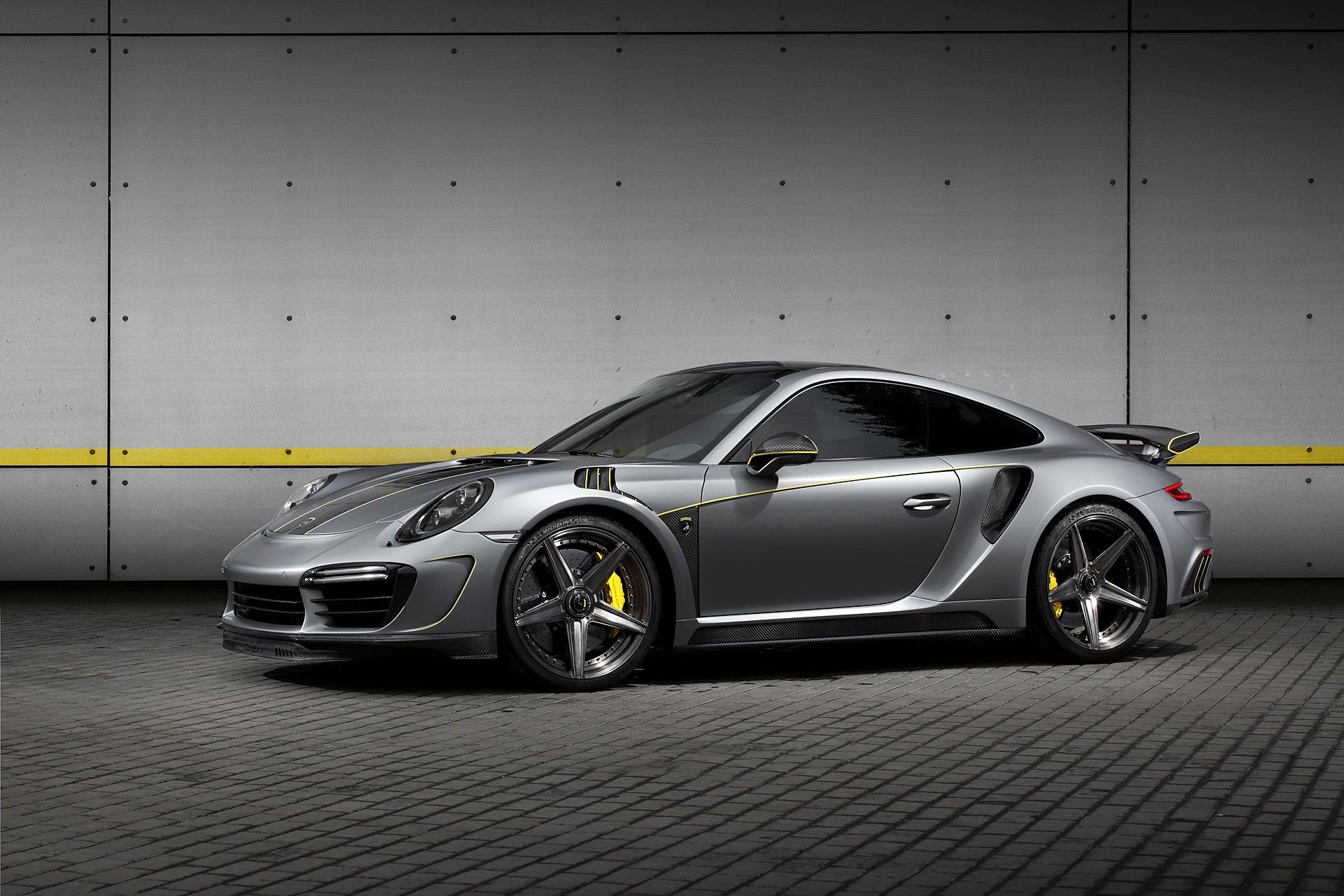 Tuning company TopCar has graced the motoring scene with a new project. This time it's a 991.2 Turbo S, which now wears a matte grey coat and features contrasting yellow accents as well as some carbon fibre elements.
To give it a proper aggressive look, this Porsche, dubbed the 911 Turbo Stinger Felix Ferro boasts a bit more than just a unique body paint. In addition to the Frozen Grey taken from BMW's stationery closet, this Stinger GTR also features a set of 21-inch ADV.1 wheels, custom bumpers and fenders (front and rear), a custom diffuser and rear wing, and carbon fibre bits and pieces all over the car.
Predictably, there's more to what meets the eye. Stinger also deemed it necessary to add some 177 hp (132 kW) to the Turbo's already potent flat-six engine; we're now dealing with 750 hp (559 kW) from this Stinger GTR and to match the bark with the bite, TopCar has also wakened the exhaust system.
As this project was an individual's request, the interior had to match the lucky customer's specifications. The result is a two-tone aesthetic, featuring yellow instrument dials. Carbon fiber inserts are also found across the dashboard, center console, door panels, as well as on the steering wheels which also features yellow contrast stitching.
As wild as this particular Porsche 911 Turbo S may look from the outside, the package as a whole makes quite a lot of sense. TopCar went bezerk with the exterior, but the interior is fairly mature, yet heavily individualised. I reckon the world is a better place now that TopCar has gone to great lengths to make such a car.