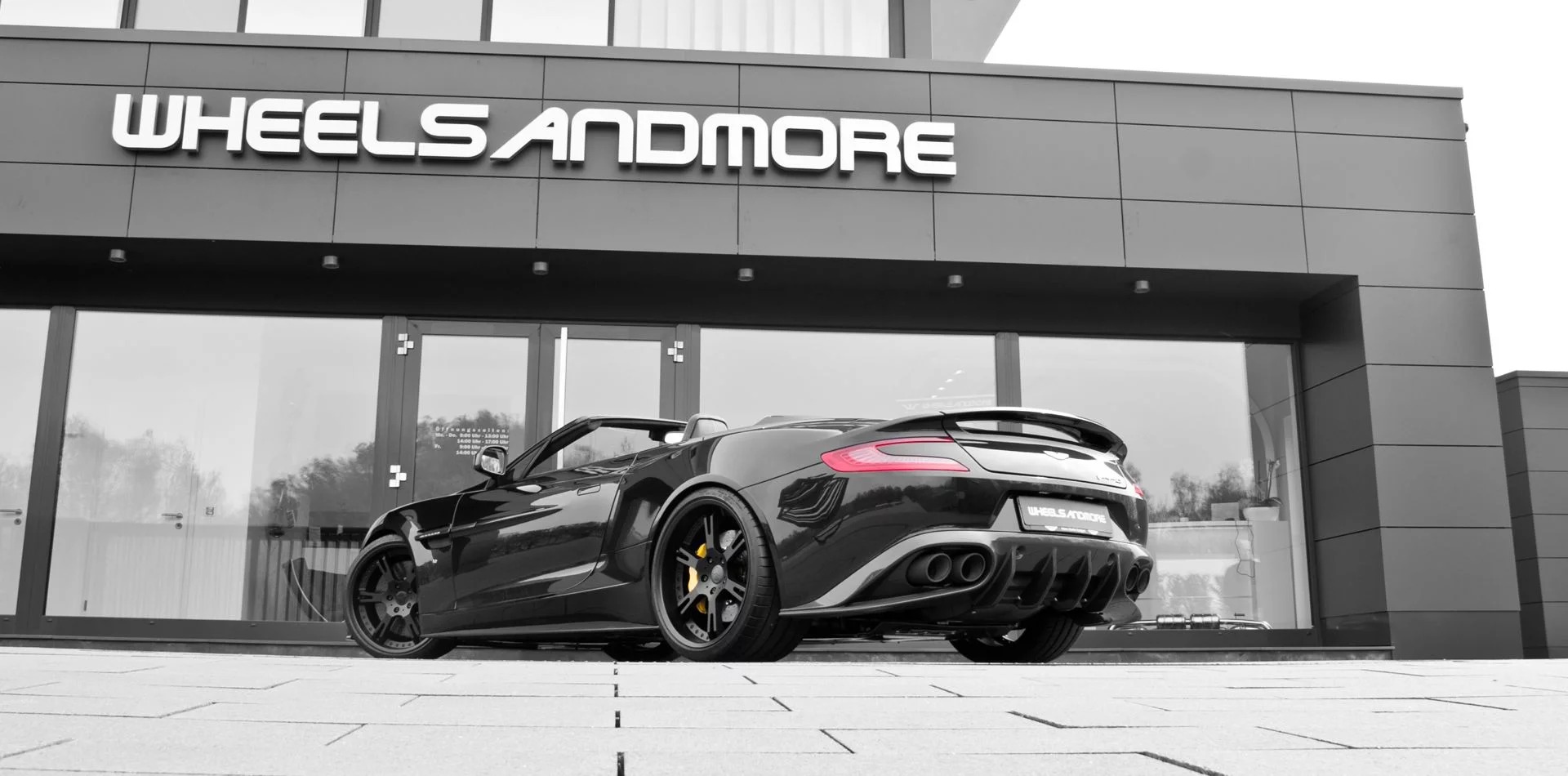 The Aston Martin Vanquish S Volante packs a naturally-aspirated 6.0-litre V12 that sings an oh-so-sweet chorus from those quad exhaust pipes and from the factory it packs 592 hp (441 kW) and 630 Nm of torque.
Wheelsandmore did exactly what their name suggests and slapped on a set of new wheels and added more power. Thanks to a remapping of the ECU and specially developed catalyst replacement tubes and flap exhaust, the V12 now pushes out 621 hp (470 kW) and 720 Nm of torque.
To give the open-top GT more road presence, they installed a set of lowering springs and finally fitted it with a set of 6Sporz² rims, measuring 9.5×21-inch at the front and 12×21-inch at the rear.
The Vanquish S Volante is truly one of the best looking Aston's out there and these touches by Wheelsandmore give it that sought-after sinister look.