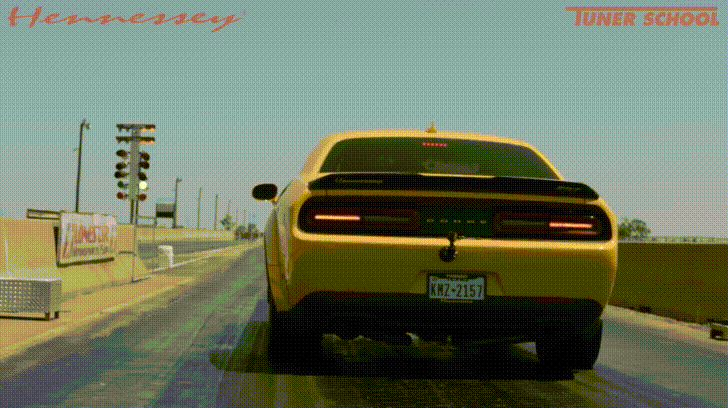 If you decided to buy the Dodge Demon, chances are you ticked the Demon Crate option for an extra dollar which gives you a whole host of tools, some front runner drag wheels and Direct Connection Performance Parts.
This also means you will be able to run your Demon on race fuel and extract the full 840 hp (626 kW) and 1,044 Nm of torque. This is Hennessey Performance we are talking about so that is not enough power and thanks to their entry-level HPE1000 program, you get 880 hp (656 kW) and 1,092 Nm of torque.
They [Hennessey] are even busy with a HPE1200 package and it will arrive with a roll cage, parachutes and all the necessary SFI approved parts.
Thanks to the Demon having line lock and a trans brake, it gets off the line like a bat out of hell! Enjoy the footage put together by the tuner themselves.