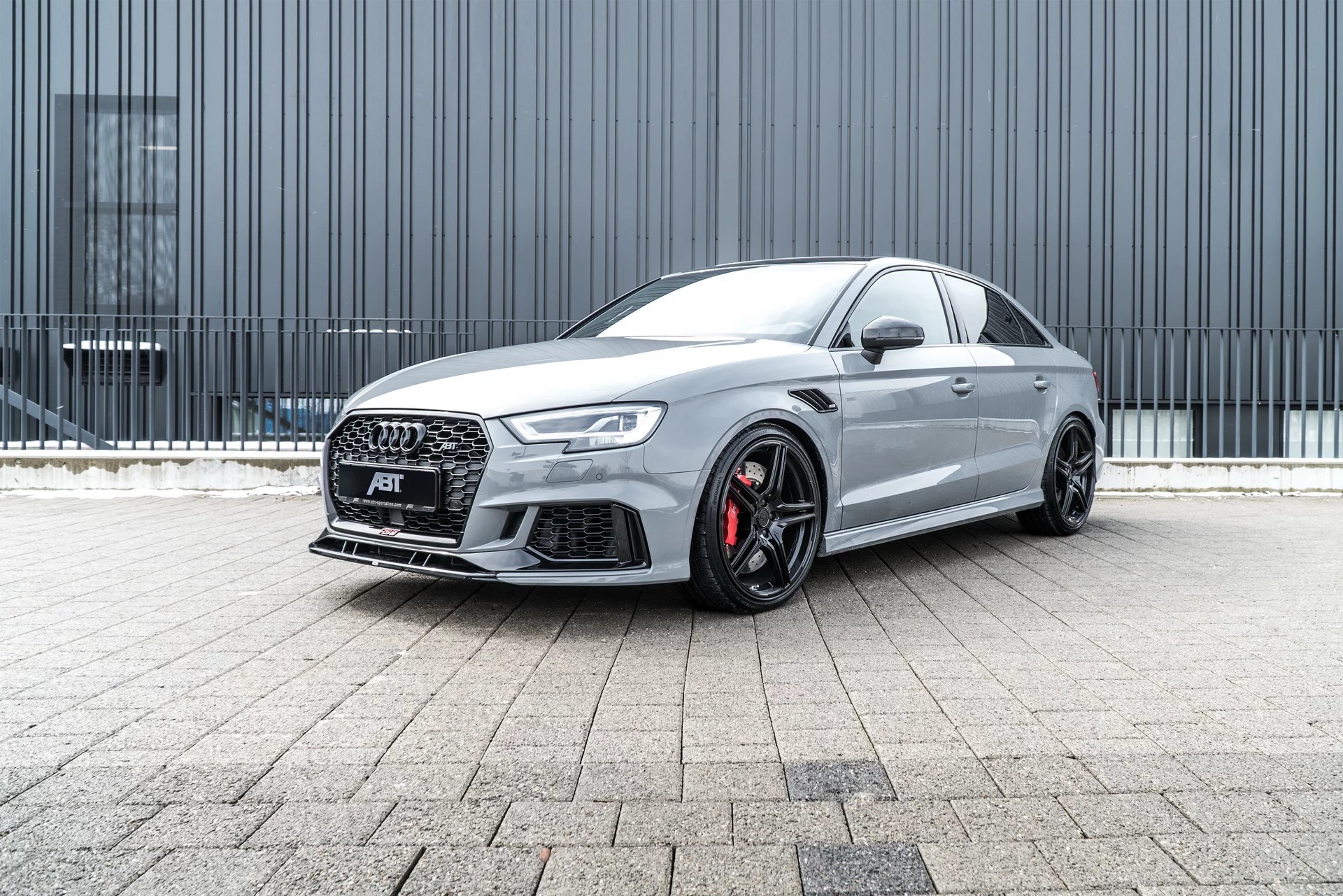 Earlier this year, German tuning company ABT Sportsline juiced up the Audi RS3 Sportback with more power and a revised suspension. And having seen how brilliantly their work penned out, they've gone for a similar approach with an RS3 Sedan.
With an upgraded ECU, a new intercooler and a stainless-steel exhaust system, the Audi RS3 Sedan tuned by ABT now boasts a jump that's very close to 100 ponies more than the stock car. The 2.5-litre turbocharged five-pot engine now fires 493 hp (368 kW) and 570 Nm of torque – a 90 Nm boost in torque over the regular RS3.
The aftermarket specialist however did not just focus on brute force; they have also gone through the trouble of fitting new suspension springs and anti-roll bars. According to ABT, the car is also equipped with better brakes that bring it to a halt "in no time".
More observant individuals will spot an approaching ABT-tuned RS3 by a grille add-on and a new front lip. Fender inserts also do a good job of marking the car from the others in side view, while the rear end features a custom exhaust with two separate 102mm black chrome pipes. Customers have a choice of a number of wheel sets, in 19- or 20-inches.
Cosmetics upgrades are not exclusive to the exterior; customers can also opt for ABT-branded seats to let their passengers know that they are indeed in an ABT-tuned RS3. Also available is a carbon fibre trim and a special plaque placed on the dashboard.
A stock RS3 Sedan rushes to 100 km/h from rest in 4.1 seconds and tops out at 250 km/h. Furthermore, with the optional Dynamic Plus package, the top speed is raised to 280 km/h. These are quite respectable numbers, but ABT Sportsline says that its power upgrade has taken the RS3 to a world where 0 to 100 km/h is dealt with in just 3.7 seconds and flat out it will crack as near as makes no difference 300 km/h.